Tibidabo
(Amusement park)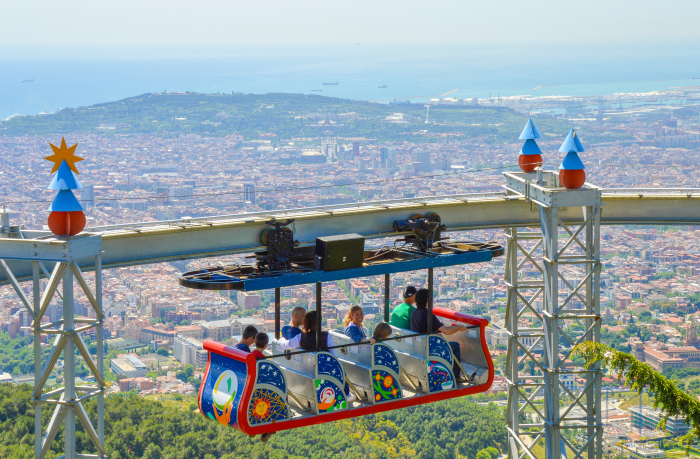 Tibidabo is known by locals as "El Gran Mirador" or The Great Viewpoint of Barcelona, is located in the Sarria-Sant Gervasi district of Barcelona. It's from Tibidabo - the highest point on the Collserola mountain range (article about Collserola) - that you can see impressive panoramic views of the city. The mountain began to be built upon toward the end of the 19th century and the start of the 20th with the opening of Avenida del Tibidabo (Tibidabo Avenue), which quickly became an area of high class in Barcelona due to its beautiful modernist buildings built by the best architects of the time. You can discover more details about these buildings in this route on Modernist buildings in Barcelona.
In 1901, the Tranvía Azul (Blue Tram) was built, which ran along Avenida de Tibidabo directly to the cable cars, which take care of the last part of the journey up the mountain. It's still active today, becoming an attraction for tourists and something nostalgic for locals.
At the top of the mountain you can find the beautiful Templo Expiatorio del Sagrado Corazón, a neo-gothic temple, and the Tibidabo amusement park, one of the first in Europe. The park was chosen by Woody Allen to form part of his film Vicky Cristina Barcelona. It's a modest park with 25 attractions that maintain the traditional spirit of the city. The fact if overlooks the city makes if one of the most romantic spots in the city
The trip up to the area has a unique charm, as one still has to take the Blue tram to the foot of the mountain before riding the cable car. Though before jumping on the cable car, visitors to the area may want to consider detouring and visit the CosmoCaixa Science Museum in the area, which promises a great time for families.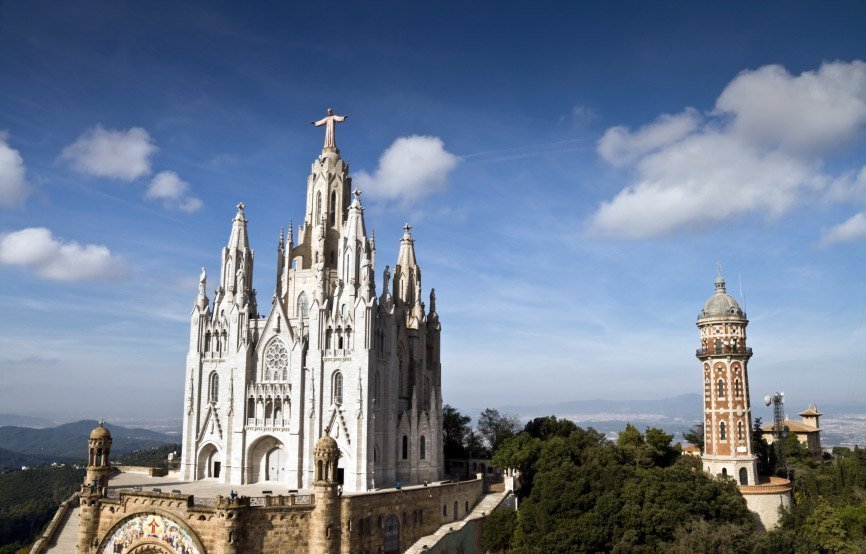 How to get there
Railway FGC Line 7 - Avinguda Tibidabo from Pl. Catalunya or Provença
Bus 58, 75 from Barcelona city centre
Other images
Do you like this post?
Share your thoughts
Tired of reading about Barcelona? Find an apartment and stay there!