Rihanna Concert Live in Barcelona 2016
About Rihanna
This 28-year-old singer today has 8 Grammy awards and 54 million records sold, along with a endless resume of other successes. She is admired both for her music and her style - being featured frequently in women's magazines.
It all started for her in 2003, in Barbados when Carl Sturken and Evan Rogers becoming so impressed with her talent that they flew with her to NYC to see various producers. Two years later she launched her first album "Music of the Sun" with the single "Pon de Replay". A year later came her second album "Girl like me" launching her success internationally with hit singles "Umbrella", "We Found Love", and "Only Girl". She became a muse for designer brands like Armani, River Island, and Dior.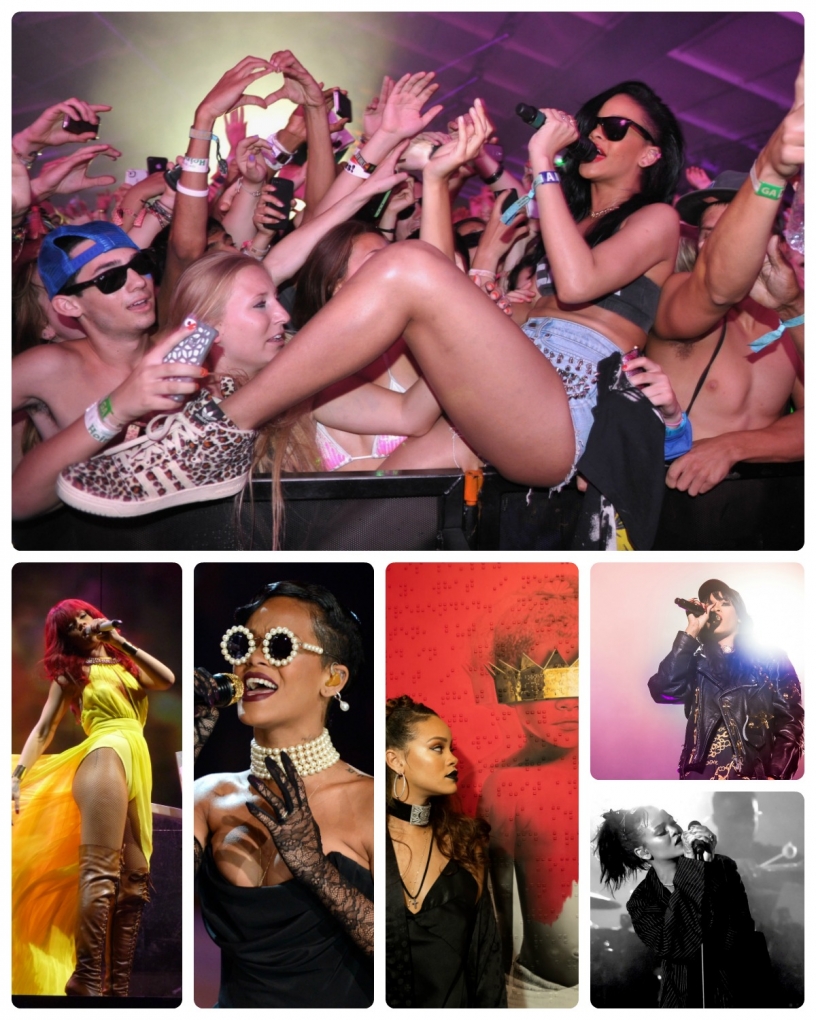 Rihanna in Concert
Rihanna's tours
Rihanna's Secret Body Spray Tour: This included 9 concerts to promote the album "Music of the Sun" and "Secret Body Spray" in venue around the US
Live in Concert Tour: Many count this as her first tour, it promoted the "Music of the Sun" album and "A Girl like Me" across America in 36 concerts across small and medium sized venues.
Good Girl Gone Bad Tour: Now an international sensation, this was her first world tour with 76 concerts in locations like London's O2 Arena.
Last Girl on Earth Tour. A 2010 tour to promote the album "Rated R"
The Loud Tour: Just a year later, this 98 concert tour promoted the record "Loud" selling out at the O2 Arena multiple times, making it the 7th highest grossing tour that year.
Diamonds World Tour: The 2013 world tour promoted "Talk That Talk" and "Unapologetic" over 97 concerts.
The Monster Tour: Despite only taking place in the US. This tour with Eminem grossed over $36m in just 6 shows.
Anti World Tour: Currently underway in the US. It will hit Europe in June and will be the 3rd time she performs in Barcelona at the Palau Sant Jordi stadium.
Work. ft Drake
Do you like this post?
Click here!

0/5 - 0 vote(s)
More events
Share your thoughts