Música als Parcs 2017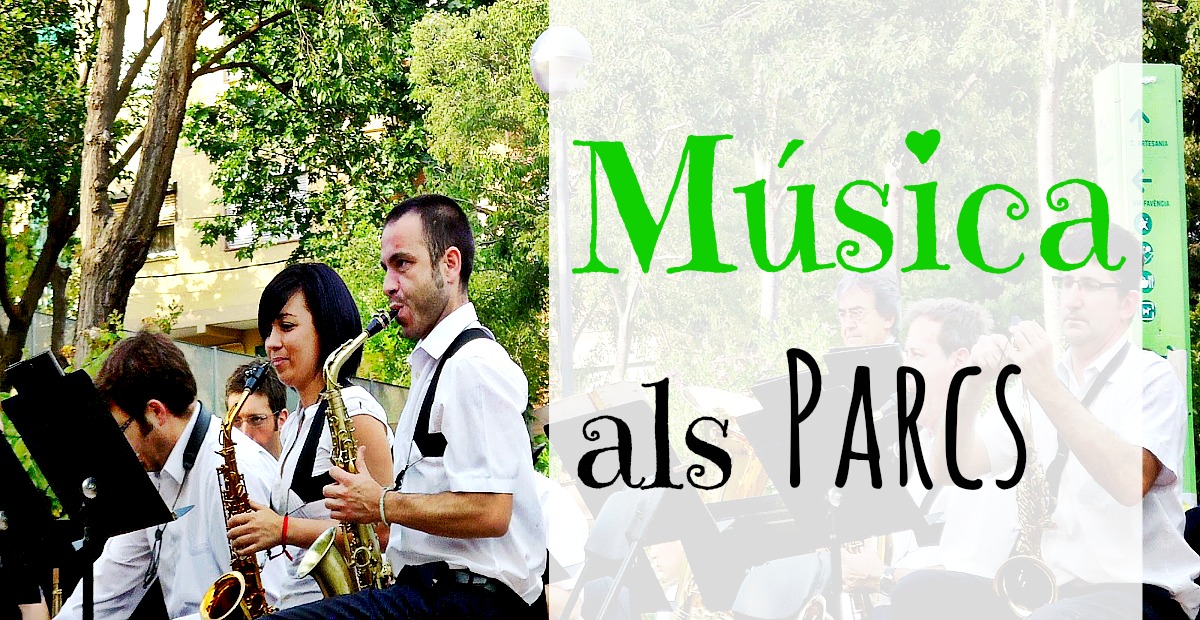 varios parques en Barcelona
Fall in love with Jazz and classical music in the parks of Barcelona
Like each year, a new edition of Música als Parcs (Music in the parks) , a roster of free outdoor concerts that take place during Summertime in Barcelona.These have been carried out for 15 years and include music of the best quality. Enjoy to sit at night in a nice place with great music, friends and family. A perfect plan to enjoy an outdoor summer evening while savouring the mix of nature sounds and classical music.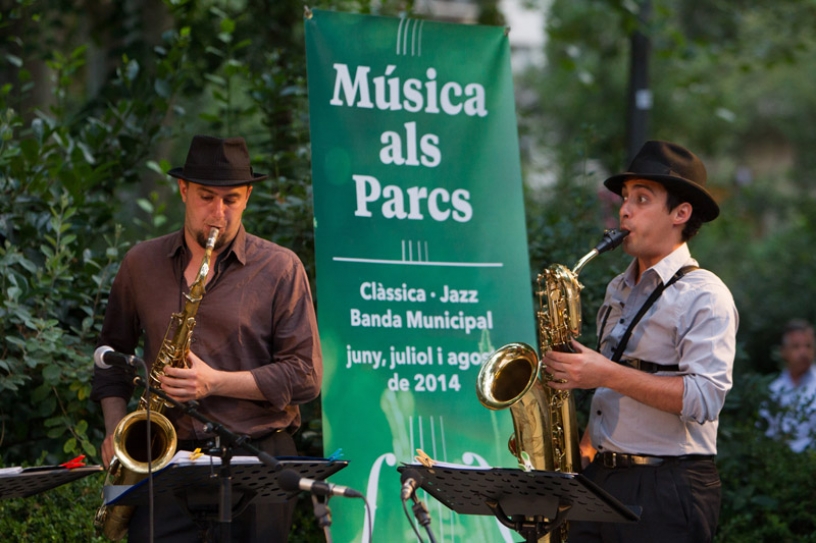 Music in parks.
This season, the event consists of 50 concerts, all free. It ranges from classical music to jazz, including blues and choirs. There's also the municipal band of Barcelona and music schools or invited orchestras like the Municipal School of Music Eixample; The Nou Barris Municipal Music School; The Westholme, school of the United Kingdom; And the chamber orchestra of the Music Education Centre of Barcelona. All the musicians of the different events are between 16 and 35 years old.
We recommend that you follow the Facebook of the organisation, since the concerts can change at the last moment, in case of rain or if the climatic conditions are unfavourable.
The closing concert will take place on Thursday, 31 August at 9PM in Clot Park with Monica Green, but until then there are still plenty of concerts. We invite you to take a look at the full program here (Catalan).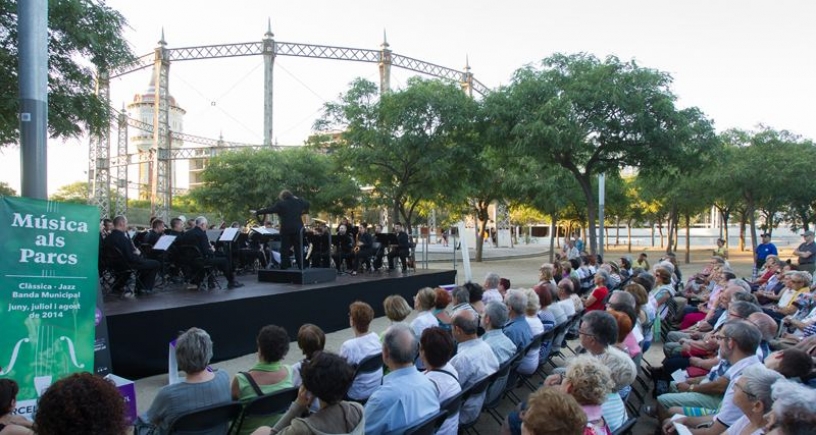 Public enjoying a concert in a park
Green areas in Barcelona
In a densely populated city like Barcelona, green areas are very important. They supply our lungs with fresh air and improve our quality of life. That's why these parks offering alternatives for leisure is one of the best ways to take advantage of these spaces. 'Music als Parcs' not only offers a musical event in Barcelona, but it also supports neighbourhood awareness to take care of these peaceful areas in the city. There will also be guided tours in some parks in order to learn more about the history and biodiversity of these places. And in the same way it will serve to discover previously unknown areas.
Guided tours are limited to 35 people, so we recommend you book through this link (Catalan). Try to be punctual and arrive 10 minutes before the tour start to not miss anything.
Informative video for the 'Música als parcs' event
Do you like this post?
Join over 5000 subscribers and receive our posts delivered straight to your inbox. It's free :)
Share your thoughts