Pride Parade Barcelona 2017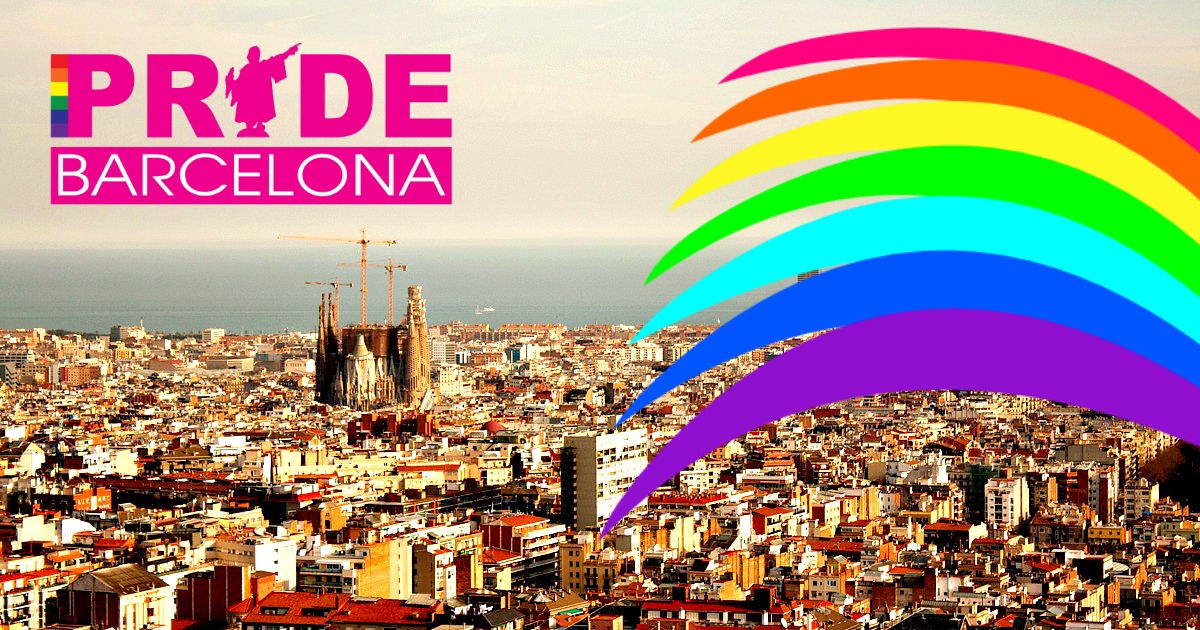 When: 28 June – 8 July 2017
Where: Eixample esquerre, Moll de la Fusta, Plaça d'Espanya.
Price: Free and paid activities. Check the schedule.
Accommodation Nearby: Find your accommodation for Barcelona Pride here
Website: Pride Barcelona Official Website
A colourful celebration!
From 28 June 28 to 9 July (Main Days: 7, 8 and 9 July) a very important event for the Lesbian Gay Bi and Transexual (LGBT) movement is held in Barcelona — The Gay Pride Barcelona Parade. This will be the ninth edition of the parade since the Catalan capital began to host this celebration. Many people from all over the world participate in this show. As an event, it's ideal for meeting new people and living an unforgettable experience.
For a week, Barcelona's Pride Parade offers many cultural, concerts, sports, debate and leisure activities… As well as lots of partying!
The Gay Pride march in Barcelona is a very special event; proof of which is in the fact that the celebration is extended over 12 days. In terms of activities, it ranges from Holi Pride (Festival of Colours) to the legendary parade itself. Without forgetting the atmosphere on the street and all the concerts hosted in Barcelona for the event.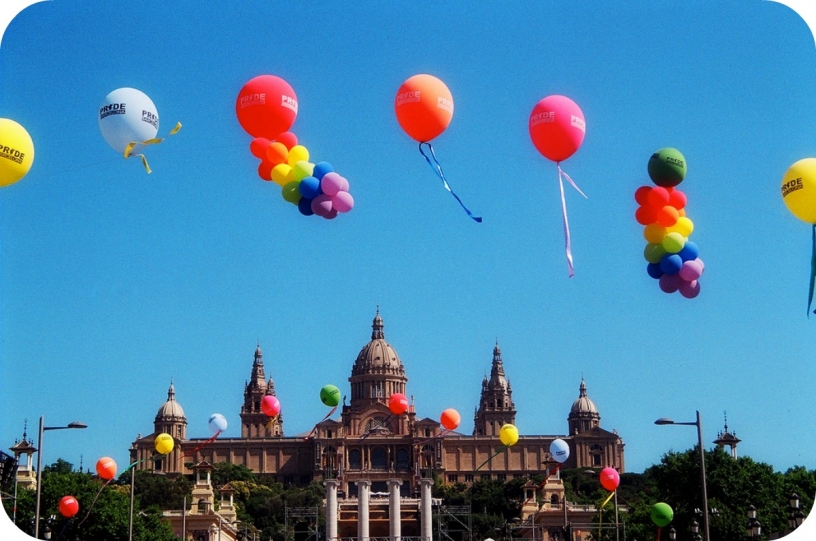 Montjuïc welcomes the Pride Parade
Another year, and another 12 days filled with spectacular events to commemorate and claim that we are all the same — and all unique. Let every person always feel pride for who and how they are. Here we leave a list of the schedule of events that warrant highlighting.
Schedule and activities
Wednesday, 28 June
7PM–10PM. Official reception. Gathering and beginning of the celebration at Plaça de la Universitat.
Saturday, 1 July
11AM–11PM. IX Mostra de Comerç del Gaixample. Street market along Carrer Consell de Cent (between Casanova and Aribau)
Sunday, 2 July
10AM–7PM. Pride Sports Day at Estadi Olímpic Lluís Companys.
Friday, 7 July at Moll de la Fusta
11AM — Opening of the Pride village, the main place for the event to attend numerous activities, at Moll de la Fusta.
11AM — Pride Kids. Games for kids and storytelling.
12AM — I Love Dance. Zumba Party Masterclass.
6PM — Trans Basketball Championship.
7PM — High heels race.
8PM — Miss Drag Pageant.
10PM — Foam party.
Saturday, 8 July at Moll de la Fusta
12AM — Holi Pride.
4PM — Gay Pride Parade 2017. From Plaça d'Espanya to Moll de la Fusta.
8PM — Big party and concerts.
Sunday, 9 July
12AM — Vermouth Trans* &Lovers. Gaixample.
If you want to see the complete schedule, you can do take a look at the official programme here. Have fun!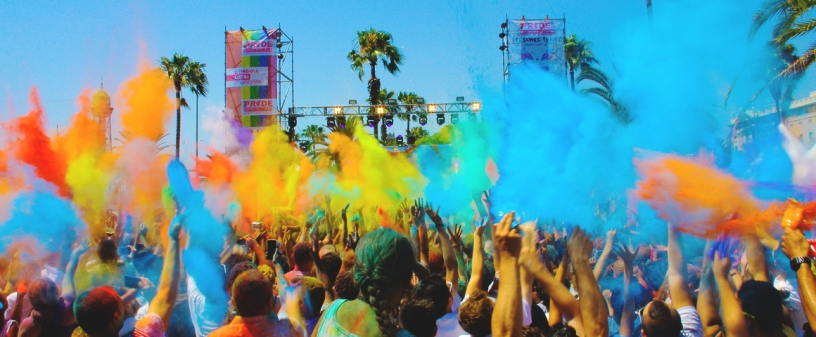 Holi Pride
Summary of last year's Gay Pride March
Do you like this post?
More events
Share your thoughts