In Barcelona there is always something to do, all year round, and Sunday is also a day you can take full advantage of. So what's the plan? Let's start with the outdoors and continue with more options so that in any case and depending on your taste, you always have something to do! ;)
1. The Beaches
First up; why not go to the beach? Even if it's not summer you can still take a lovely walk through the brisk breeze and it won't be crowded at all! Summer is always great to stop and take in some sun before splashing about!
As a little tip, if you get up really early and visit in the morning you'll catch the beautiful sunrise as it shyly peeks over the Mediterranean sea. If you're feeling a bit lazy (it is Sunday after all) then you can watch the sunset instead, which although takes place over the mountain and not the sea, is still quite beautiful as you can see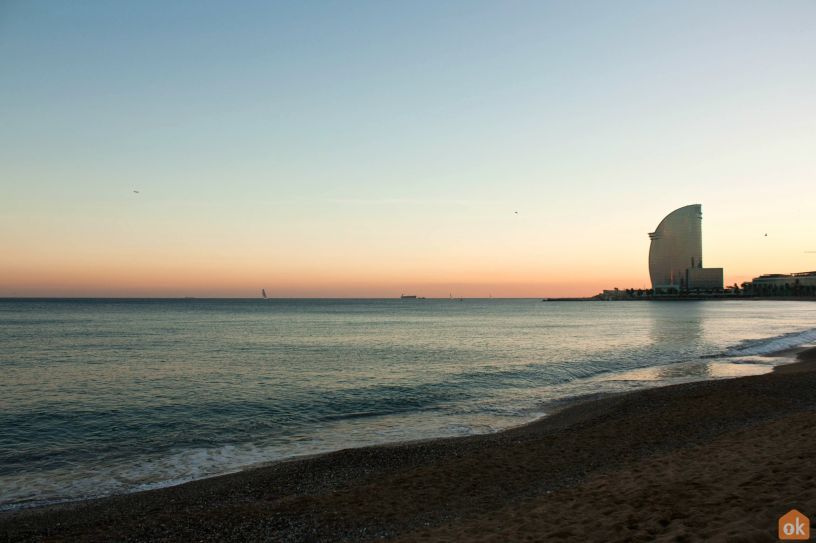 Barceloneta
(See more photos here)
One of the most popular beaches is Barceloneta, but there is also the Olympic Village from which you can reach all the beaches of Barcelona - which are quieter - if you're looking for a little relaxation.
If you love the sea and you already know this if your favourite option to spend a Sunday in Barcelona, then take a look at these apartments close to the city's beaches.
2. Parks and Public Spaces
If sand is not your thing, then you can choose one of Barcelona's parks to picnic. There's always the Park Laberint d'Horta. Located in the former property of the Desvalls family, the park is characterized by a wonderful eighteenth-century neoclassical garden , a nineteenth-century romantic garden, and fantastic labyrinth in which there is fun for everyone, not just the little ones! Admission is free on Sunday (and also on Wednesday), so it's perfect! But maybe you want to walk and enjoy a good view, then you can visit Collserola Natural Park (a great place to visit with your dog) and have the whole city at your feet!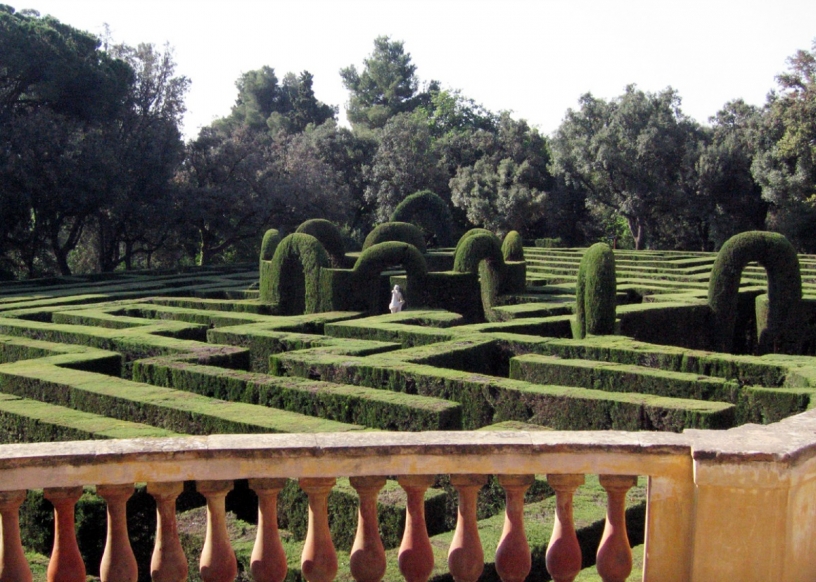 Park Laberint d'Hort
Park Laberint d'Horta is a bit far from the centre. You have to take the subway and get off at Mundet (green line). If you prefer to stay in the central part of the city, there is Ciutadella Park - a place that is much more than a park! Discover why here.
You can also read this article about all the green spaces in the city or you can discover the public spaces of Barcelona on this page.
Why not have a picnic, a very enjoyable activity to do on sunny Sundays. There is the Electronic Picnic, which is only during the summer (from early June to mid-September), a fantastic initiative for everyone both young and families - it's an ecological Sunday surrounded by nature, homemade food, and electronic music. Every Sunday from 13h to 22h and a new DJ every week. If you want more outdoor activities, we go into more depth in this article
3. Art and Culture
Like art and culture? There are so many museums open Sunday and some are even free after 15:00 exclusively on this day, such as the MNAC - Museu d'Art Nacional de Catalunya, Maritime Museum, and the Picasso Museum. Some museums are free only on the first Sunday of the month, like the World Cultural Museum, others are every Sunday at certain times. Check out this link for more information. You could even catch a movie in its original language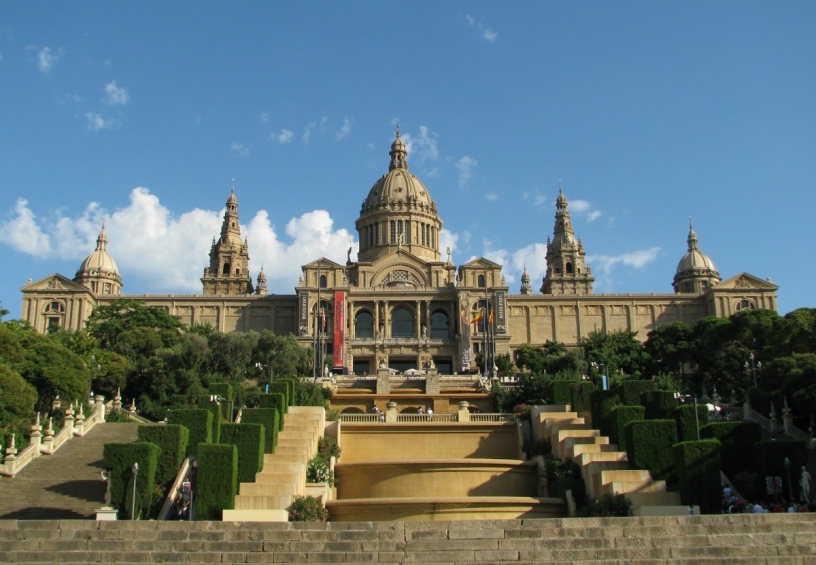 MNAC
And why not take Sunday to see the architecture of the city? Barcelona is full of spectacular modernist buildings and, most likely, not even locals knows all the buildings that can be found around the city. Great architects such as Antoni Gaudí, Josep Puig, Lluís Domènech i Montaner ... It's not just modernist either; there are many other architectural styles found in the Catalan capital. Check out the "Art and Architecture" section and choose the tour you want!
4. Eating and Drinking
A typical tradition of Sunday here in Catalonia is to go take a Vermouth with friends, and here in Barcelona, bars prepare many snacks as well. Vermouth is taken together with olives and appetizers of various types. Of course, if you want to make some friends to share a Vermouth with while you're here, take a look at this article on how to make friends in Barcelona.
In the born, the most recommendable places areBormuth and El Xampanyet.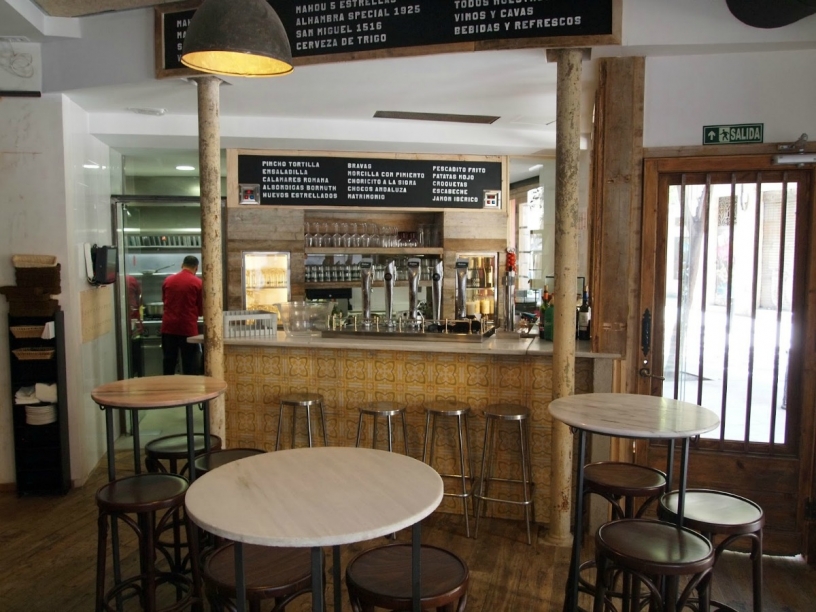 Bormuth
5. The Markets
Barcelona is full of food markets and flea markets. From the colourful Boqueria Market to the popular Santa Caterina Market, Sundays attract a lot of people - locals because the supermarkets are closed and tourists because they're all so charming. If you love books then visit Sant Antoni Market on a Sunday where apart from foods and clothes, you'll discover books, magazines, and even video games.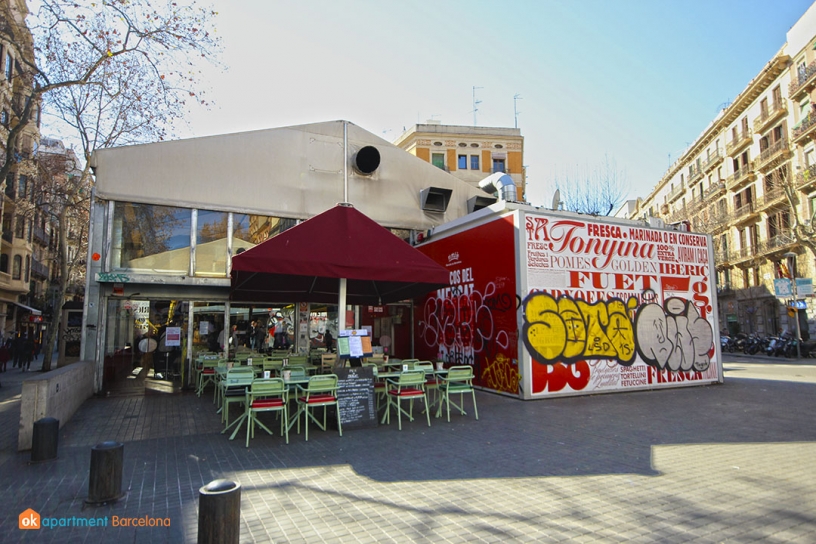 Mercato Sant Antoni Barcellona