Things to ask before searching for an apartment in Barcelona
1. Is Barcelona for me?
Many people fall in love with Barcelona when they visit. Is the city really for you though? Some people have personal reasons for moving here, but if it's the city yourself that you want to experience life in, then take a look at these 10 reasons to move to Barcelona, because they highlight the personality of the city perfectly.
2. Which district should I stay in?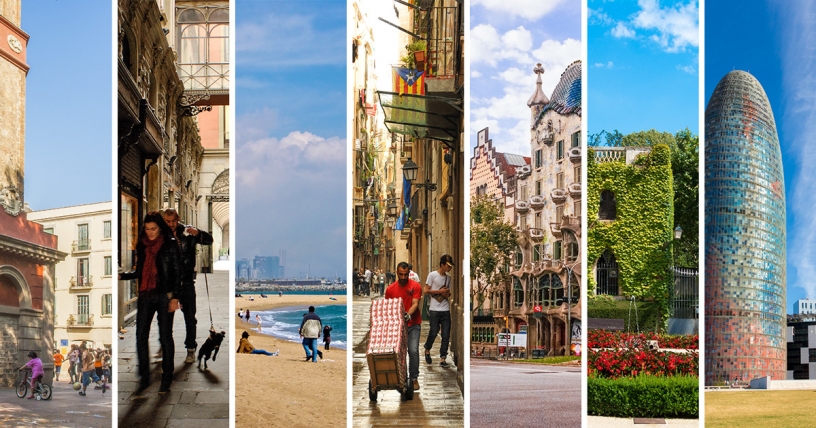 One thing to ask before coming is "Which district?"
Where you stay is one of the most important questions you can ask yourself. Each district has its very own personality with its own pros and cons. From the lively and central zones, to the more peaceful and charming residential areas. Finding this information can be very hard, but luckily everything you need to know about each district can be found right on our website. Take a look at our districts information page.
Things to ask WHILE searching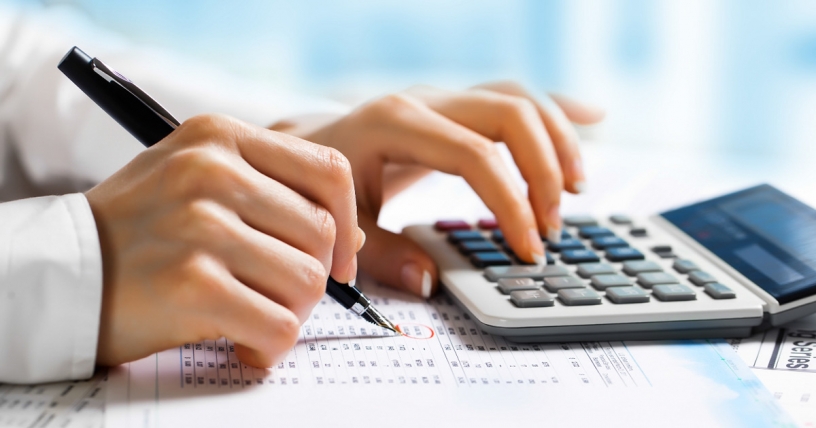 There are more costs to renting than just rent. What are they?
3. What kind of contract?
There are two kinds of rental contracts you can search for:
The long-term contract and the fixed-term contract. A long term one (arriendo de vivienda) has a minimum term of 6 months (most landlords will only accept 12 months) and you need to give notice of up to 60 days before leaving.
A fixed-term contract (arrendamiento de temporada) is much better if you don't know that you are moving to Barcelona permanently, because you say in advance when you are coming and when you are leaving, you don't need to give notice and you can always extend your stay.
4. What does the cost include?
Like in most places, the utility bills aren't usually included in the price of the stay. When you reserve an apartment on our website, we try to give you an idea of the total cost according to your start and end date by including an estimation of the bills at that particular apartment. Another thing to be aware of is that some buildings have central heating throughout the entire building, if this is the case then this is included in the rent. Cleaning fees are also another fee that you may see when searching for a place.
5. Agency fees?
Though you can rent an apartment without an agency, it leaves you without much protection and in cases it can even be illegal. Agencies typically collect a fee for their service - some are upfront about it and others are not. Most agencies add VAT onto the fee, which is another thing to be aware of. At OK Apartment we are upfront with our agency fee and VAT is already included. We provide our service to you, not the owners.
6. What do I really need?
Think about what you really need. Being from a cold country, you might not have thought about air-conditioning, but for many it's necessary. Do you want a flat facing the inner courtyard or the street? WiFi? Central Heating? All this information is on our website, but you'll need to decide what commodities you need.
Things to ask when you've found your favourite place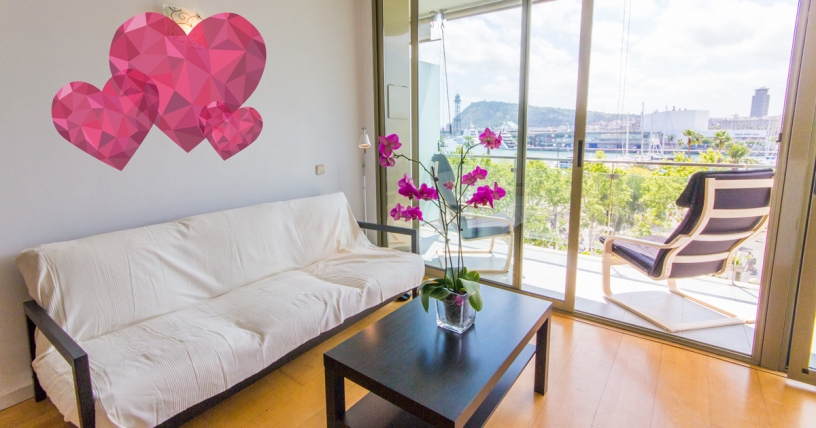 Once you've found your perfect place. How to keep it?
7. Is there a deposit?
Yes, there is typically always a deposit on renting apartments in Barcelona. This information can be found on the apartment details page of our site. If you are staying for more than 3 months
8. Can I visit the apartment?
Normally you can visit an apartment if you like it, but sometimes there will be tenants staying there already. If you see a place that you like on our website, once you've selected the dates you can arrange a visit. You'll have an availability calendar so you'll know instantly when it's possible to visit and when you it's not.
Things to ask while you're living in your new place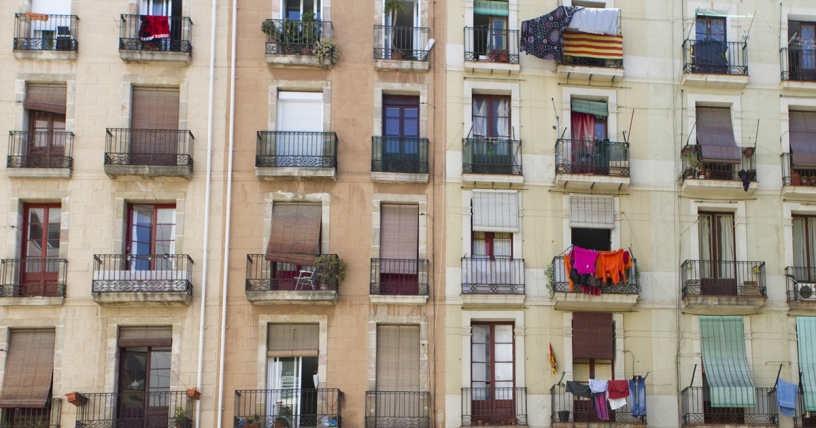 "hould I stay or should I go?
9. Will I be staying for more than 3 months?
If you're staying for more than 3 months, the Spanish Government wants to know that you can financially support yourself. Either you'll have a job lined up, proof of income, or a decent amount already in your bank account. You're going to want to plan for the bureaucracy as much in advance, possibly even before the 3 months pass, because it will make things much easier on you than doing it all at once in a rush. We have a page dedicated to dealing with starting life in Barcelona
10. Should I extend my stay at this apartment?
Once you've made your reservation through us, unlike a normal contract with which you'll need to give up to 2 months notice before leaving, you can leave as soon as your stay is over. If you want to stay longer, you can extend your stay in the same apartment unless someone books it. Otherwise you can simply find another similar apartment. It's much more flexible this way if you don't know whether you'll be staying in Barcelona for the long term. You could even move onto a long term booking once you're sure you're staying in Barcelona over a longer period.
Remember, we are always here to help! As The Barcelona Specialists, we'll try to help you as well as answer all your questions about the city, whether they be about renting or what to do. Contact us at info@ok-apartment.com, message us on Facebook and Google Plus, or tweet us over on Twitter.
Sloth intensely contemplating renting in Barcelona