15th FINA World Swimming Championships in Barcelona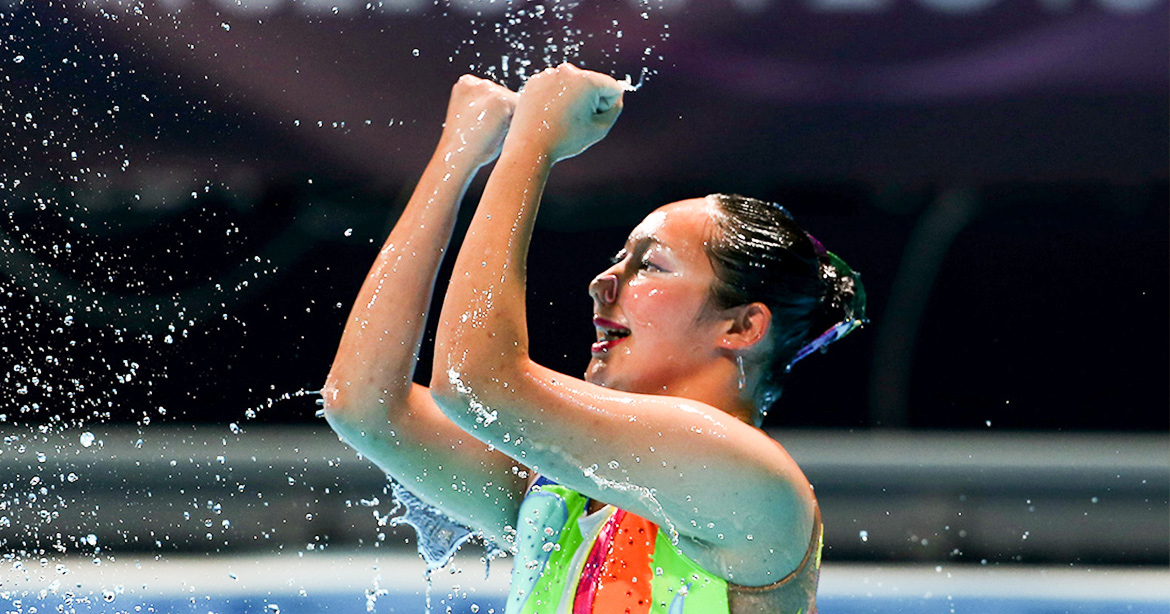 From 19th July to 4th August 2013 Barcelona hosted the 15th World Swimming Championships.
Winning countries with the most medals were
1st Place — United States — 34 Medals

15 Gold
10 Silver
9 Bronze

2nd Place — China — 26 Medals

14 Gold
8 Silver
5 Bronze

3rd Place — Russia — 19 Medals
The venues of the championships
Palau Sant Jordi - Swimming, Synchronised Swimming and Waterpolo Finals
Piscina Municipal de Montjuïc - Diving
Port Vell - Open water swimming and Diving from high heights
Piscinas Bernat Picornell - Waterpolo
During these weeks, thousands of sportsmen and women gathered from different countries and cultures. Barcelona became the capital of the competitive swimming world.
Medals were distributed in the following disciplines
>
Swimming (40 gold medals)
Open water swimming (7 gold medals)
Synchronised swimming (7 gold medals)
Diving (10 gold medals)
High diving (2 gold medals)
Waterpolo (2 gold medals)
Information
When was it?: 19th July - 4th August
Where?: Palau Sant Jordi, Piscina Municipal de Montjuïc, Port Vell, Piscinas Bernat Picornell
Price: The price depends on the seat, date, on the round, and event.
Do you like this post?
Join over 5000 subscribers and receive our posts delivered straight to your inbox. It's free :)
More events
Share your thoughts
€9

Taulet Montjuic III 7

|

|

100m²

Large apartment with air conditioning, internet and 4 bedrooms in Poble Sec