Ciutadella Park: From Fortress to Park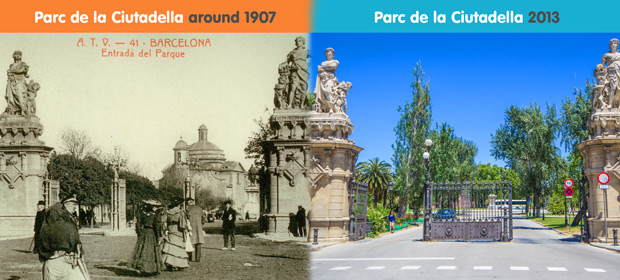 A Short Summary of the History of Ciutadella Park
The Parc de la Ciutadella is the largest park in the center of Barcelona, located next to the trendy Born neighbourhood. It was established during the 19th century and for decades it was the only green area in the city center. The park has remained very popular up to today, one reason being because the zoo is located inside the park as well as many activities that you can enjoy on the grounds.
In 1714, after a 13 month war (War of the Spanish Succession), Barcelona fell to the army of Philip V of Spain. In order to maintain control over the city, and to prevent the Catalans from rebelling as they had in the previous century, King Philips V built the citadel of Barcelona, at that time the largest fortress in Europe.
The fortress was characterized by having five corners, which gave the citadel defensive power, and by a rather wide surrounding margin, serving as location for the army's cannons. It included enough buildings to house 8,000 people. Many Catalans were forced to work on the construction for over three years.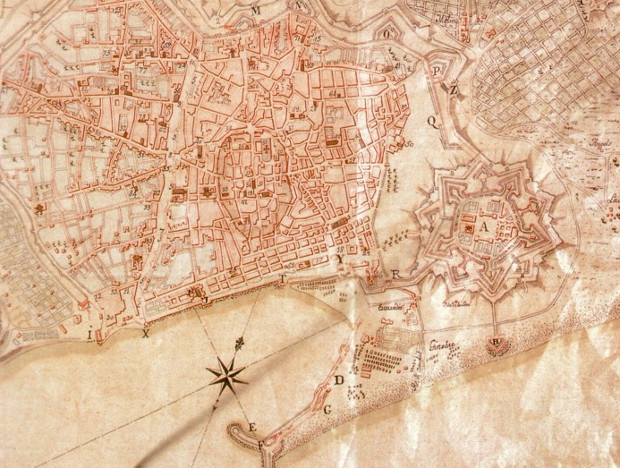 In 1841 the city's authorities decided to destroy the fortress, as the building was disliked by the citizens of Barcelona. Two years later, in 1843, under the regime of Maria Cristina, the citadel was restored. After Maria's abdication the citadel was useless and most of the buildings were destroyed yet again.
The chapel (now the Military Parish Church of Barcelona), the Governor's palace (now Verdaguer Secondary School), and the arsenal (which is now home to the Catalan Parliament) remain, with the rest of the site being turned into the park of the citadel as we now know it, on the grounds of the former fortress, as designed by the architect Josep Fontsére in 1872.
Nineteen years later, in 1888, Barcelona held the Exposición Universal de Barcelona extravaganza, inspired by Mayor Rius i Taulet, and the park was redesigned with the addition of sculptures and other complementary works of art. The sculptures then, are not as old as you might have thought.
Here is Ciutadella Park as it is now
Do you like this post?
Join over 5000 subscribers and receive our posts delivered straight to your inbox. It's free :)
Guest Writer
Harriet Freeman

A veteran blogger based in Barcelona, offering you a unique view of the Catalan capital from the most obvious characteristics to the stubbornly hidden secrets.
Share your thoughts