Sant Jordi - Catalonia's Valentine's Day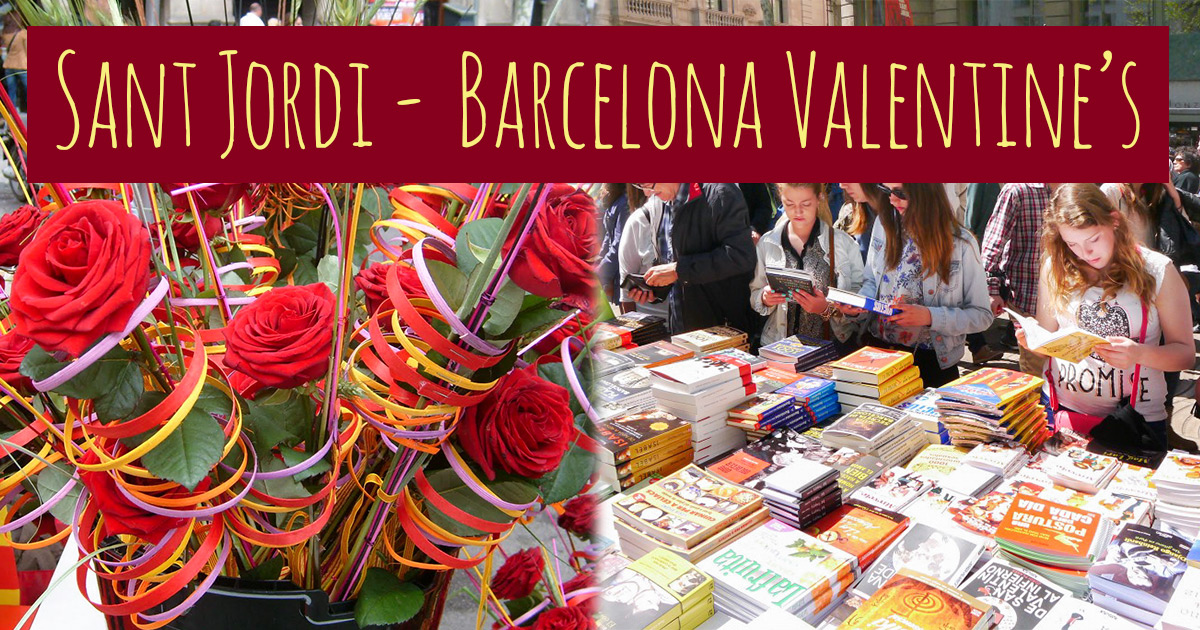 When: 23 April 2017
Where: All over Catalonia
Accommodation Nearby: We have plenty of romantic studio apartments ideal for couples to stay in Barcelona for Sant Jordi.
The Most Romantic Day of the Year!
One of the most beautiful days to visit Barcelona is without a doubt 23rd April, when the city celebrates St. George's Day, the Catalan version of Valentine's day. Locals from around all of Barcelona take to the streets to enjoy the endless stream of rose and book stalls throughout the area. It is a perfect time to visit the city centre and Las Ramblas where there are various activities, performances, and even television programs live from Plaça de Catalunya. Also, you can try some typical delicacies of the day, like the traditional Pan de Sant Jordi.
The Local Legend of St. George
The story goes that there was a terrible dragon who was terrorizing a kingdom for years, eating the poor inhabitants. The town began a lottery to send a sacrifice to the dragon to appease it and one day, the person chosen to be devoured turned out to be the daughter of the king, who accepted her fate and trudged into to the dragon's cave. All hope was lost... That is until arrived in Saint George arrived! This brave knight decided to confront the beast and thus free the kingdom. He slew the beast and rescued the princess just in time. The blood began to pour from the wound of the dragon and formed a glistening red rose, the gentleman gave it to the princess as a souvenir.
There are many dragons that can be found in Barcelona, though many of them you find will be emulating St. George and the Dragon as it's a strong symbol of national pride for Catalonia.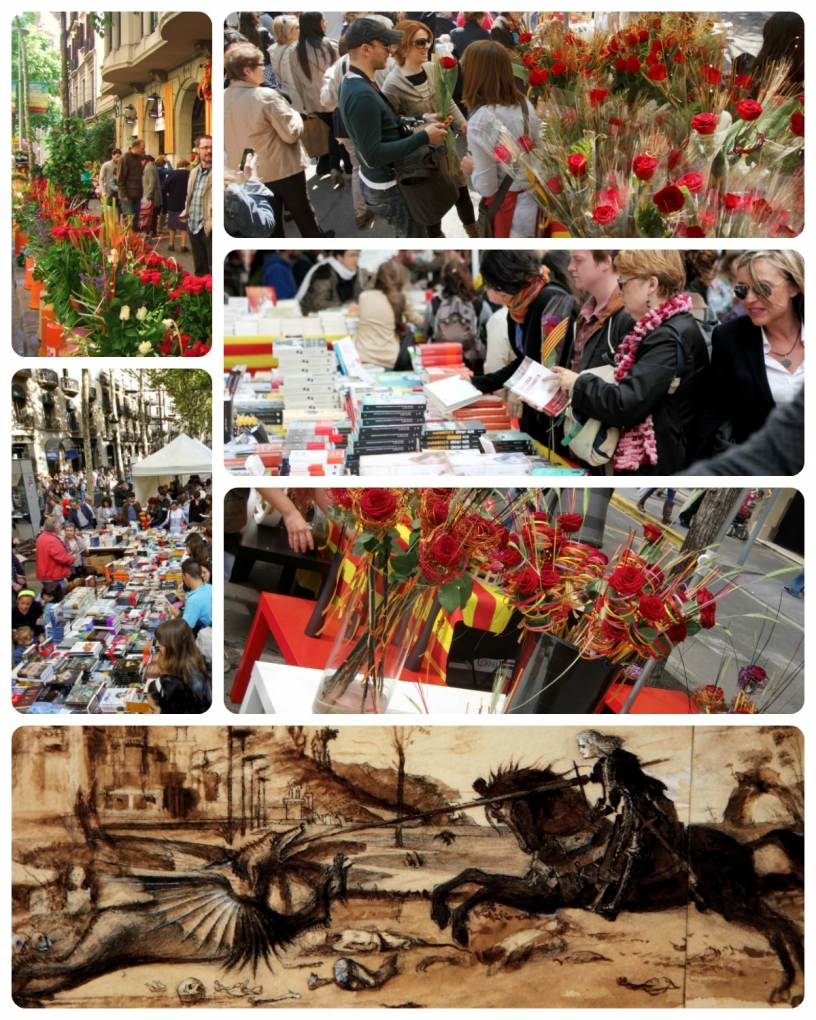 Books and roses dominate the streets of Barcelona
World Book Day
The tale of George and the Dragon is why men give women a rose, but women give their loved one a book. This is because April 23rd is the day that two famous authors were remembers after passing away, Shakespeare died on this day and Cervantes was buried, so April 23rd is also World Book Day. It's not uncommon to find books with some decent discounts on this day.
So come to Barcelona on St. George's Day and enjoy the city like you've never seen it before!
Do you like this post?
Join over 5000 subscribers and receive our posts delivered straight to your inbox. It's free :)
More events
Share your thoughts
€20

Plaça Real Rambla 5

|

|

85m²

Central apartment with 40 m2 private terrace and air conditioning in Plaza Real