Mecal Air — The open-air short film cinema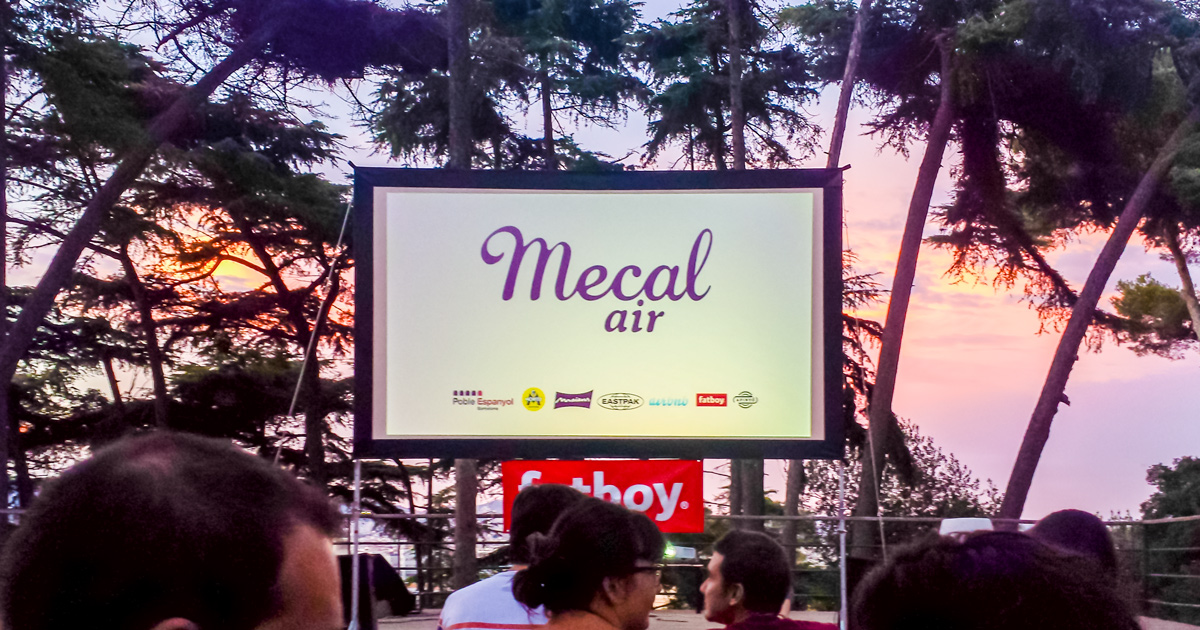 When: From 9 June to 8 September 2017
Where: Poble Espanyol, Barcelona
Price: €3.50 – €6.50
Accommodation Nearby: If you want to spend an alternative and enjoyable Friday night watching cinema, check out our selection of cheap accommodation in Barcelona
Website: Here
What is Mecal Air?
Mecal Air is the one of the most alternative open-air cinemas in Barcelona, completely dedicated to short-films. It's loved by the local residents and takes place at Poble Espanyol. Summer arrives in Barcelona, days are longer, and we all want to spend more time outdoors to enjoy the good weather. One of the favourite pastimes in Barcelona to spend a pleasant evening with friends and family under the moon light at an open-air cinema. A summer alternative to the traditional movie theatres.
About the venue
Poble Espanyol is an open-air museum located at the foot of Montjuïc. It was built for the Universal Exhibition of 1929 with the idea of creating an environment that recreates the main characteristics of Spanish towns and cities.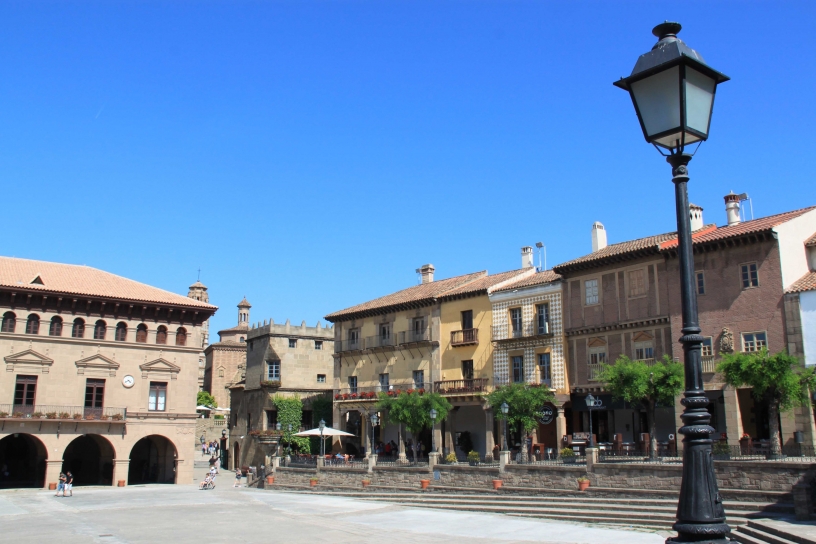 Main square of Poble Espanyol
Mecal Air — the summer version of Mecal (Barcelona International Short Film Festival) — is the ideal event to start your weekend in Barcelona. Each week a different theme is selected with a short film and varied gastronomic offering. Themes are broad and original, with terror, eroticism, humour and science fiction… Just make your choice.
Mes Friki at Mecal Air
The month of July in Barcelona is dedicated to Frikis. Which is the Spanish term for "geek" — the type of person who likes comics, video-games, fantasy, anime and manga. The trend was once ridiculed during the '80s and '90s, however in recent decades it's much more embraced as an authentic subculture with a huge community that brings together people of common interests, attitudes and ideas.
Mecal Air has decided to dedicate four Fridays to this. However, perhaps in rather poor taste, as the selection is based more on stereotypes of geek character than actual characters and ideas that are loved within geek culture.
The four films for Mes Friki
7 July — Tócame aquí. Aquí no, Aquí (Touch me here. Not Here, Here) — "Sex Special"
14 July — Me Duele la Mano (My Hand Hurts) — "The Future Is Porn Special"
21 July —  La Verdad Sigue Estando Ahí Fuera (The Truth Is Still Out There) — "Sci-fi Special"
28 July — Pego fuerte y gratuitamente (I Hit Hard and Free of Charge)  — "Ultra-violence Special"
When is it and how much?
The ninth edition of Mecal Air starts on 9 June and is held every Friday during June (except 2 June and 16 June), July, August and September for the first two weeks in Plaça del Baluard and Poble Espanyol's picnic area. Tickets prices ranges from €3.50 for those who have downloaded the Mecal official application, to up to €6.50 at the box office.
Do you like this post?
Click here!

0/5 - 0 vote(s)
More events
Share your thoughts
€995

Sant Fructuós Fira 3

|

|

75m²

Monthly rental with air conditioning and 2 bedrooms close to Fira Barcelona