Barcelona Meeting Point 2016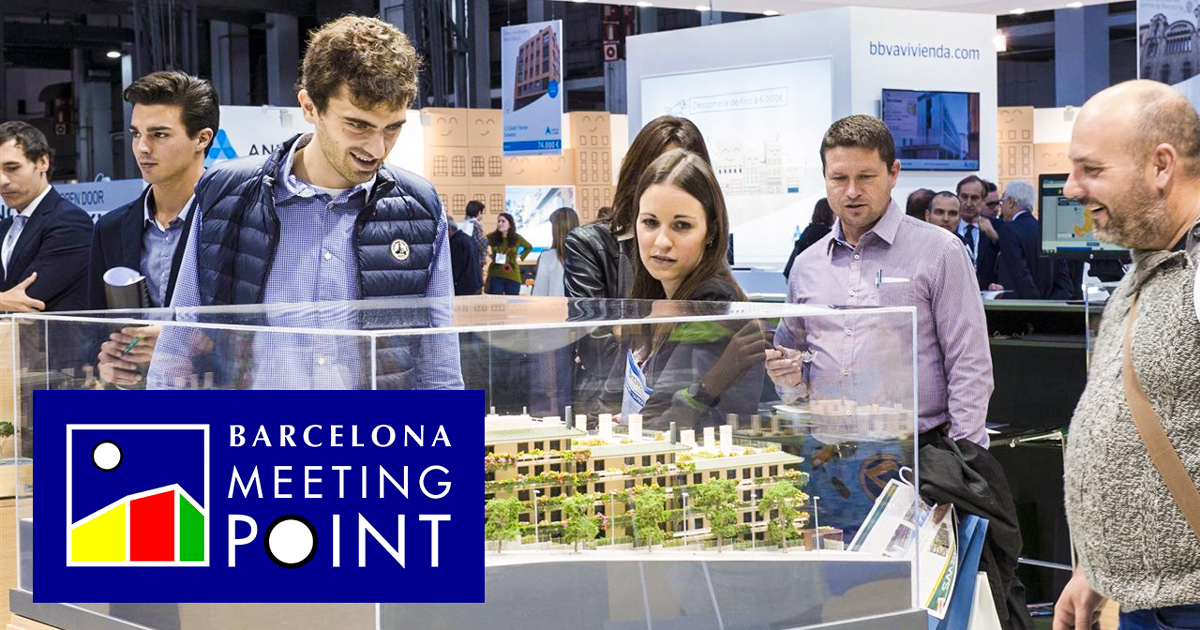 Barcelona Meeting Point - The Real Estate Trade-fair
Barcelona Meeting Point (BMP) is the only professional and international real estate exhibition in Spain. It takes place annually since its founding in 1997 has become the meeting point of the property market in the autumn. Over five days, it offers the possibility to contact the most important influencers of the sector. You can also catch the latest trends of the real estate industry and find product investment. BMP consists of three distinct parts:
Professional and International Exhibition. Here visitors can learn about the latest projects and services through a wide range of activities. You can also find international professionals related to real estate developers, public institutions, project management companies, property managers, professional associations, insurance companies, and more.
The General Public Exhibition. This part offers visitors all kinds of real estate products and services for personal use or as an investment. You can find all kinds of accommodation. You can also compare or contrast mortgages, as well as get to know insurance and available valuations.
International Symposium. This is one of the most prestigious in Europe with over 40 sessions covering the most current issues in the housing market from more than 130 national and international exhibitors of outstanding prestige. It has the support and collaboration of recognized international real estate associations and two of the best business schools in the world.
Summary of a previous year
Do you like this post?
Join over 5000 subscribers and receive our posts delivered straight to your inbox. It's free :)
More events
Share your thoughts