Cultural Centre of Born
(Museum)
Cultural Centre el Born
The Cultural Centre of Born was once a marketplace and is still known by many locals as Mercat del Born (Born Market). It was undergoing renovations as a marketplace when ruins from 17th and 18th century Barcelona were discovered, an extremely important period for Barcelona as it is when the war of succession occurred and Catalonia - of which Barcelona is the capital - fought a war and lost its liberties and many rights in 1714 to Philip V from the house of the Bourbons (ancestor to the current royal family in Spain).
What can I find at the Born Cultural Centre?
Plaza outside the Born Cultural Centre
Inside the giant metal structure that is not too disimilar to other markets like La Boqueria and Sant Antoni, the Born Market offers a historical reconstruction of the most emblematic moments of the city through various rooms and exhibits.
You will find the archeological remains of the Born area of Barcelona, a permanent exhibition about Barcelona in 1700, as well as temporary exhibits, and many cultural and artistic activities organised by the centre.

Gegants
A Dynamic Museum
The cultural centre of Born is however, is not an ordinary museum because it is constantly changing and each time you visit there is a different experience or exhibition to enjoy. For example, the current temporary exhibit shows the events of 11th September 1714 as part of the 300 year anniversary. You can see the various new archeological findings about the event like the flags used by the city guards during the war with the words "Fins a Aconseguir-ho!" (In order to achieve it [Freedom]!) and the façades pulled down under orders of King Philip Bourbon's forces.

Inside the centre
Activities and Guided Tours
The centre also organizes guided tours throughout the year in various languages so that you can enjoy the authentic atmosphere. During some months there are also nocturnal visits every Wednesday and Thursday, so be sure to check ahead. The centre is a platform not only for activities, but also for conferences and debates, all with the aim of remembering the city's past in order to understand its present and future.

Roof of the centre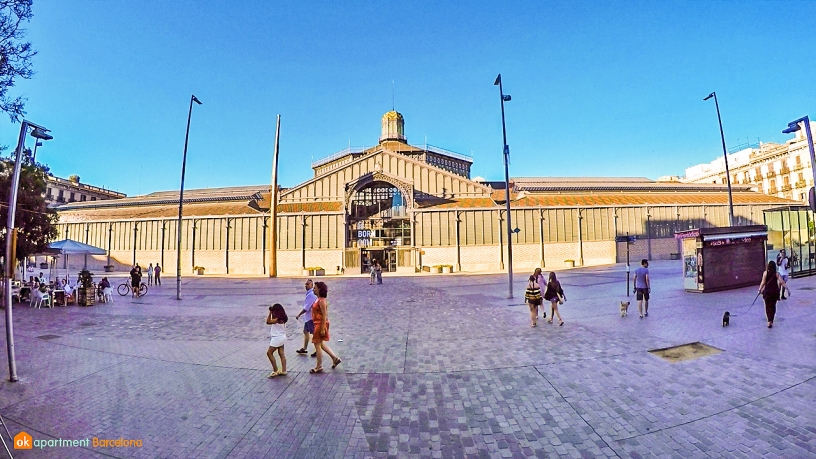 Cultural Centre
Information
Where: Plaza Comercial, 12, 08003 Barcelona
How to get there: Metro: Jaume I - L4, Arc de Triomf - L1 | Bus lines: 14, 17,19, 39, 40, 45, 51, 120
Opening hours: Tuesday to Sunday, 10AM - 8PM.
Price: Free
Where to stay: Find an apartment close to the Born Cultural Centre on this page
Other images
Other attractions in Born
Picasso Museum

The Picasso Museum is one of the most visited art museums in the world.

Santa Maria del Mar

The basilica of Santa Maria del Mar is a great example of the Catalan gothic architecture.

Palau de la Música

Considered one of the main exponents of the Catalan Modernism
Do you like this post?
Share your thoughts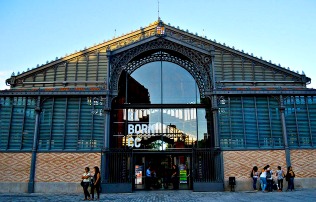 Add more photos
Participate. Share. Win.
Apartments in Barcelona
Related articles