Primavera Sound 2018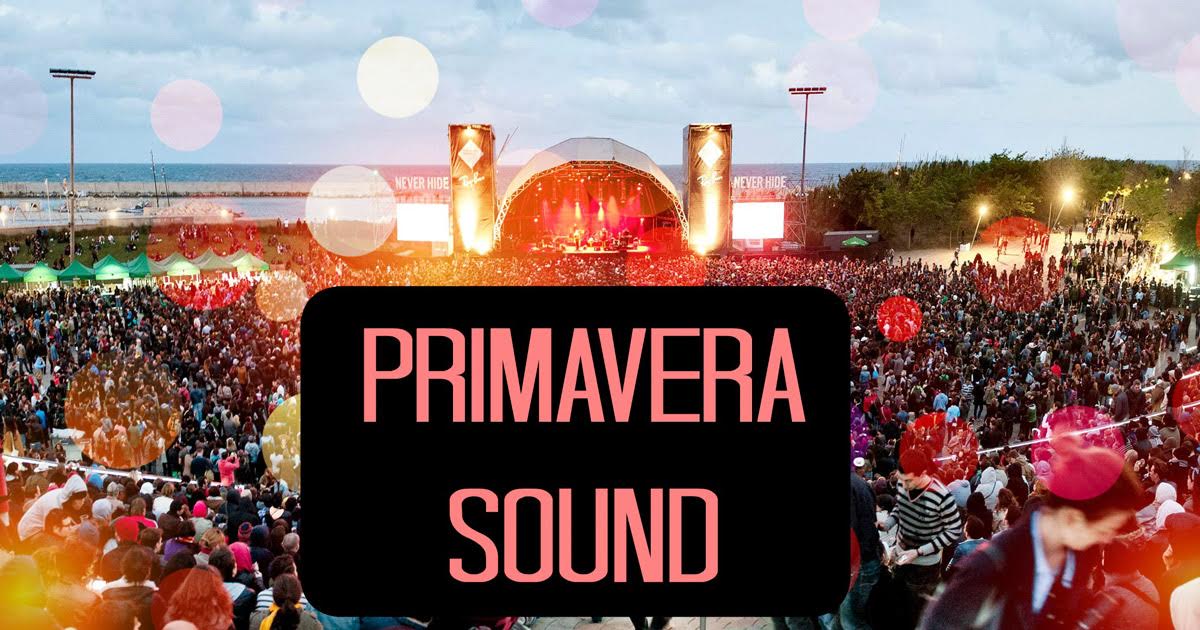 When: 30 May - 3 June 2018
Where: Parc del Fòrum. Get there via Metro Station El Maresme - Fòrum (Line 4); Bus or Nightbus: Lines 43, 7, 36,141, 41, N6, N7 ; Tram: Fòrum (T4)
Price:
Accommodation Nearby: There are no campsites or tents allowed during the festival, so take a look at these holiday apartments available during Primavera Sound
Buy Tickets: Tickets on sale now

Primavera Sound 2018 tickets are now on sale — the line up will be as they're announced.
The Most Anticipated Music Festival in Spain is Back!
One year more, the underground music festival and emblem of Barcelona, Primavera Sound, raises the curtain on 30 May until 3 June to offer you performances from the best artists of the current indie scene.
So, for 5 days, you can enjoy non-stop concerts in an unbeatable atmosphere. There are also a huge variety of musical genres playing, so it's impossible to take part without finding something that meets your tastes.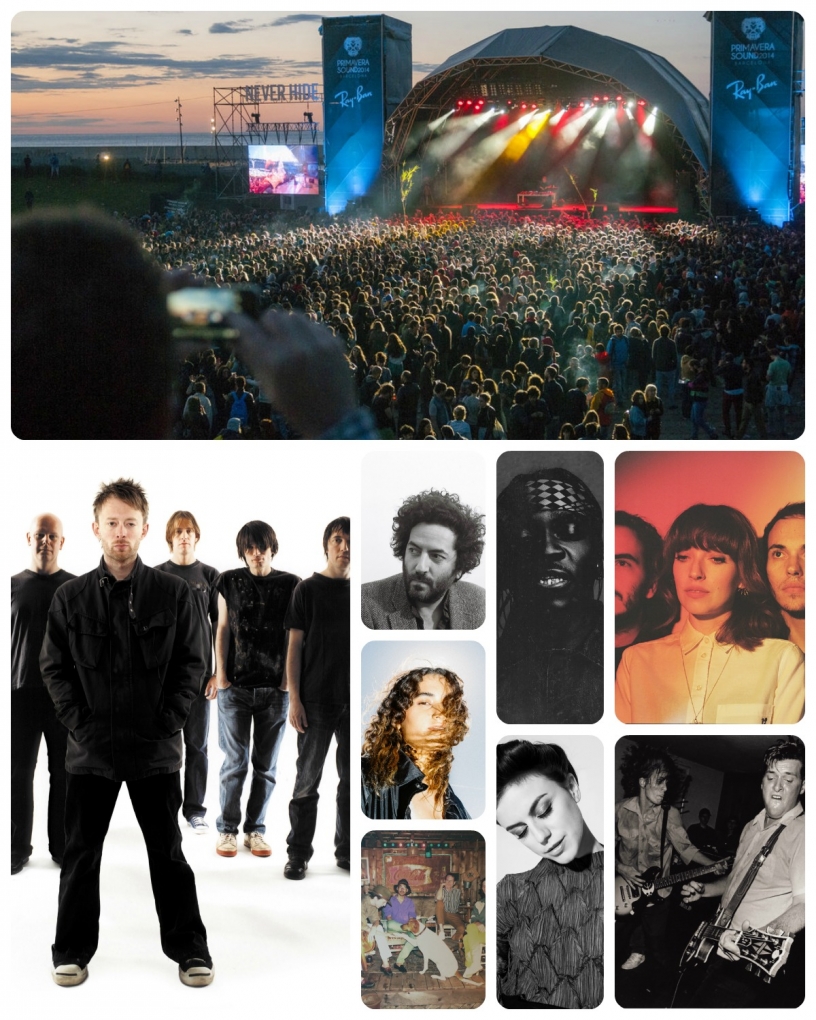 Line-up Primavera Sound 2017. 2018 line-up still pending.
You can check below the line-up for the past edition . The headline act of the event will be this year Arcade Fire, playing alongside performers like Bon Iver, Frank Ocean, and many more.
There will also be concerts the days before and after the main festival so in reality it lasts for almost a week! You can visit the Primavera Sound website to see the full line up.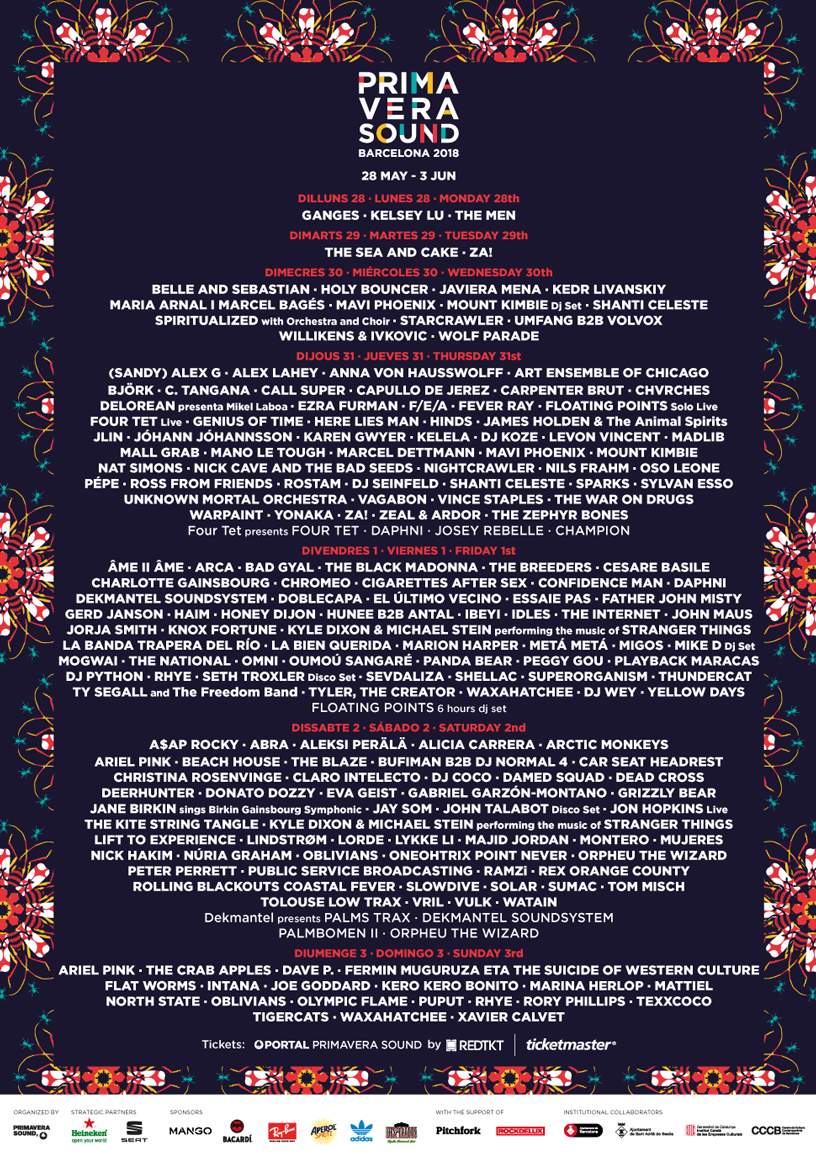 Primavera Sound 2017. Line up for 2018 pending
All-in-all, expect 5 days of intense music with a party atmosphere in Barcelona's wonderful Mediterranean climate. Sound tempting? Take a look at the video below to get a review of some of past year's acts.
Primavera Sound Video preparing for 2018
Do you like this post?
Join over 5000 subscribers and receive our posts delivered straight to your inbox. It's free :)
More events
Share your thoughts