Cap Roig Festival 2016
Jardí Botànic de Cap Roig Camí del Rus, s/n 17210
The best international and national artists live!
The most important music festival of the summer is back, and with it comes many international artists. The concerts take place in Calella de Palafrugell out in the open air at the Cap Roig Botanical Gardens.
In this edition, internationally renowned artists such as Rod Stewart, Status Quo, Love of Lesbian, and The Corrs will be performing, amongst other big name national acts from Spain like Sopa de Cabra and Rosario. The scenery for the event is unbeatable; an enclosure surrounded with nature by the sea!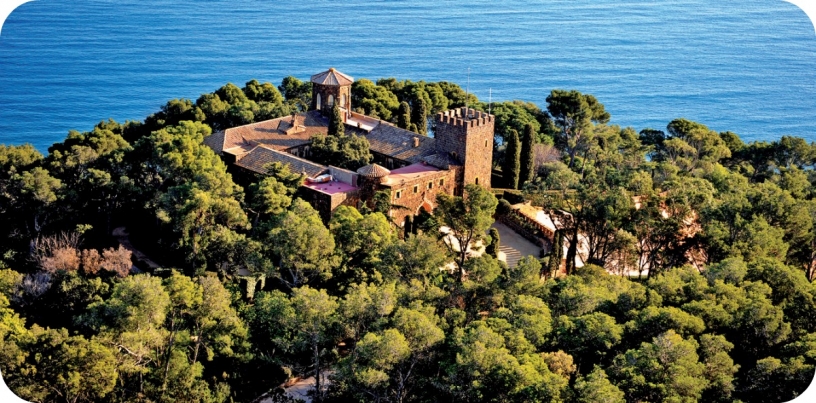 Cap Roig Castle
List of artists
8 July: Manel
9 July: Rod Stewart
16 July: Rosario
22 July: Antonio Orozko
23 July: Santana
29-30 July: Super 3 (Children's show)
1 August: King Of Convenience + Joan Dausà
2 August: Manuel Carrasco
3 August: Malú
5 August: Love of Lesbian
6 August: Sergio Dama + Arte Final
7 August: Sergio Dalma
8 August: Els Catarres
9 August: Amaral + Enric Verdaguer
10 August: Melandi
11 August: Ainhoa Arteta
12 August: Richard Ashcroft + Jacobo Serra
13 August: Alejandro Sanz
14 August: Tarzan: The Musical (Children's show)
15 August: The Corrs
16 August: Sopa de Cabra
17 August: Status Quo
Video of Cap Roig Festival
More Information
When: 8 July - 17 August
Where: Jardí Botànic de Cap Roig - Camí del Rus,(Calella de Palafrugell). How to get to Cap Roig Festival from Barcelona: Motorway AP-7 towards Girona, Francia; take Exit 9 (Lloret, St. Feliu de Guíxols, Palamós); Road C-35 towards Vidreres; Road C-65 towards Sta. Cristina d'Aro; Road C-31 towards Platja d'Aro, Palamós.
Price: €20 - €350 depending on concert and seating
Buy Tickets: Get your tickets directly from the Cap Roig website Here
Website: Cap Roig Festival Website
Accommodation Nearby: Find a holiday apartment in Barcelona with OK Apartment Barcelona and get there via train or car.
Do you like this post?
Join over 5000 subscribers and receive our posts delivered straight to your inbox. It's free :)
Share your thoughts