Mobile World Congress 2018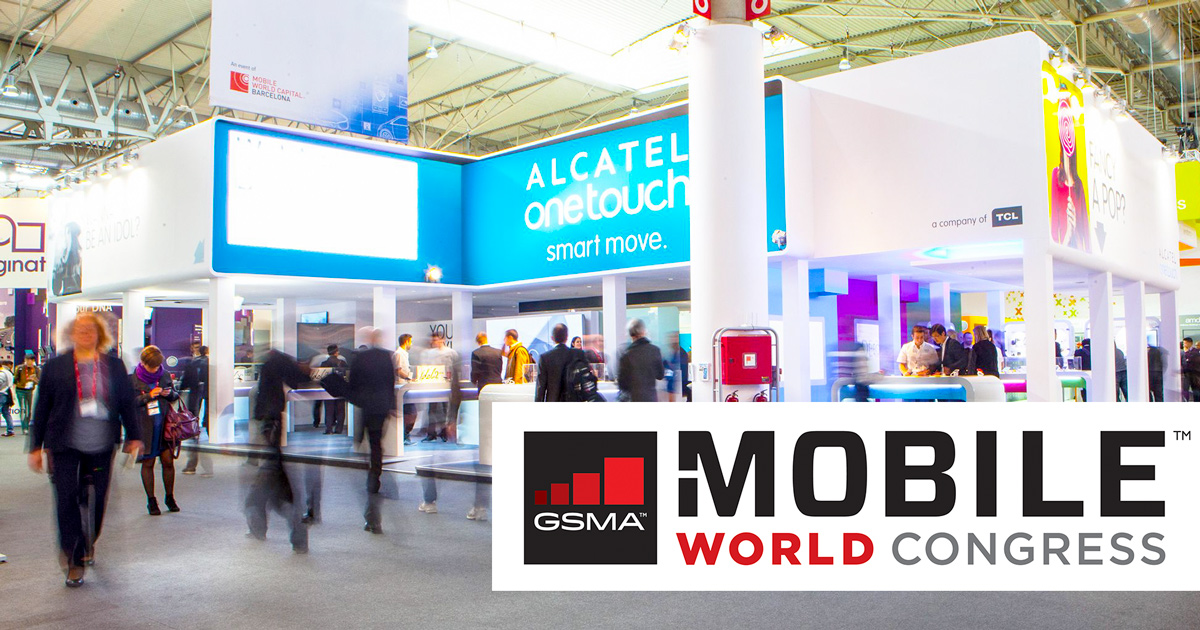 When: 26 February - 1 March
Where: Fira Gran Via (Av. Joan Carles I, 64 08908 L'Hospitalet de Llobregat) & Fira Montjüic (Avda. Reina Maria Cristina, s/n 08004)
Price: You can find all the pricing information and buy your tickets right here. They go from €799 - €4999.
Accommodation Nearby: Consult our range of apartments in Barcelona.
Mobile World Technology Congress is back in Barcelona
The world's leading mobile manufacturers will take to the stage at the largest gathering in the world for the mobile industry to showcase their latest products and innovations, including their latest smartphones, smartwatches and tablets. At this event, you will get the opportunity to see innovations such as next generation artificial intelligence solutions and 5G demonstrations etc. There will also be plenty of apps, software and mobile accessories – there really is something for everyone.
This year, Samsung will be showcasing their much anticipated Galaxy S9 and Galaxy S9 Plus. Others companies attending will include Sony, Blackberry, Google, Huawei, Motorola (Moto) and Nokia. There will also be a number of speakers at the event, such as Christopher Young from McAfee (CEO) and Cher Wang from HTC (Chairwoman).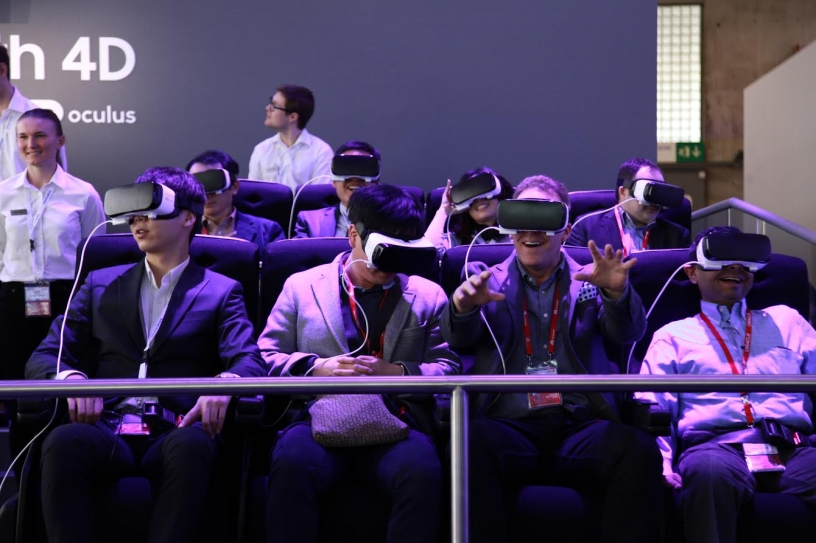 Virtual reality is expected to feature this year
Themes at the Event
There will be 8 main themes at the event, helping you to find one relevant and interesting to you:
1. The 4th Industrial Revolution
This theme will look at the technology trends, partnerships, business concerns and opportunities that businesses need to address in order to survive and grow in a digital world. It will also look at the demands on city and national governments.
2. Future Services Provider
This theme will concentrate on the strategic options to competing in the market, how they will make money in future markets, the impact of 5G, analytics etc. on costs and more.
3. The Network
Network technology is constantly developing at a rapid rate, offering opportunities for lower costs and new businesses. The Network will examine what the opportunities are, technical challenges and more.
4. The Digital Consumer
This will look at what's happening as the customer relationship changes and evolves to a more automated one.
5. Tech in Society
This theme examines how to improve the future and how to avoid making wrong decisions along the way.
6. Content & Media
Content & Media will focus on the world of VR, content rights, production, business models and much more.
7. Applied Al
Machine learning, cognitive computing and Al are incredibly useful, however can cause complex issues. This theme will break down this complexity.
8. Innovation
This theme will look at 'outside the box' innovative solutions.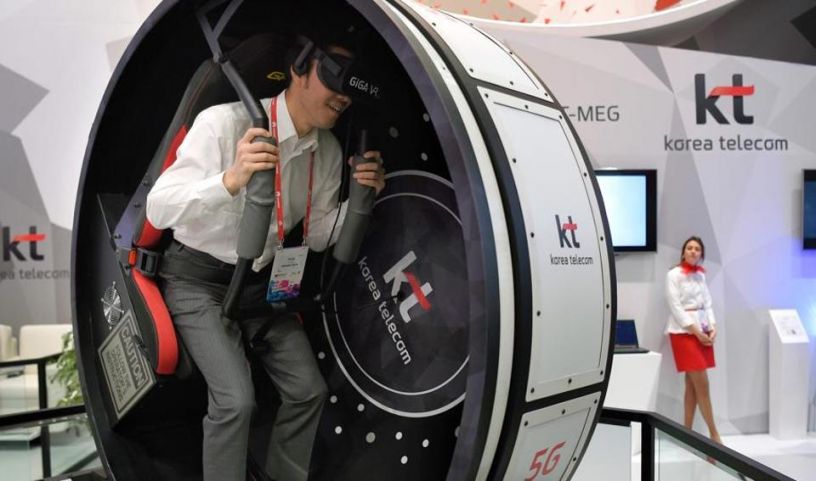 Try out the latest innovations at the exhibition
Experiences at the Event
4 Years from Now (4YFN)
This is a startup business platform enabling startups, investors, corporations and public institutions to come together. Attendees will be able to network, learn about the latest innovations, attend workshop programmes to learn about how your business can be improved, learn from leading speakers and participate in the 4YFN Awards. Some of the partners involved include Google for entrepreneurs, Sabadell BStartup, Nestle, Telefonica and more.
Nextech
This experience will give guests the opportunity to see next generation technology, forward-thinking companies and innovation currently disrupting the mobile ecosystem. There will be exhibitors demonstrating technologies such as drones, virtual reality, robotics, cognitive computing, artificial intelligence and more.
Women4Tech
This focuses on addressing and reducing the gender gap in the mobile industry by four days of in-depth analysis of topics shaping gender diversity in the industry. Guest speakers will talk about (1) Women Empowering Technology, which will look at gender equality and career development (2) Women Encouraging Technology, which focuses on mentoring and youth education (3) Women Transforming Technology, which will look at women in communication and vertical sectors (4) Women Innovating in Technology, which will examine women as entrepreneurs and innovators.
There are many more experiences that will be available at the exhibition, take a look on the website.
Video of Last Year's Edition
If you haven't already been convinced, take a look at the highlights from the event last year!
Do you like this post?
Join over 5000 subscribers and receive our posts delivered straight to your inbox. It's free :)
More events
Share your thoughts