Sant Antoni Festival - Els Tres Tombs Parade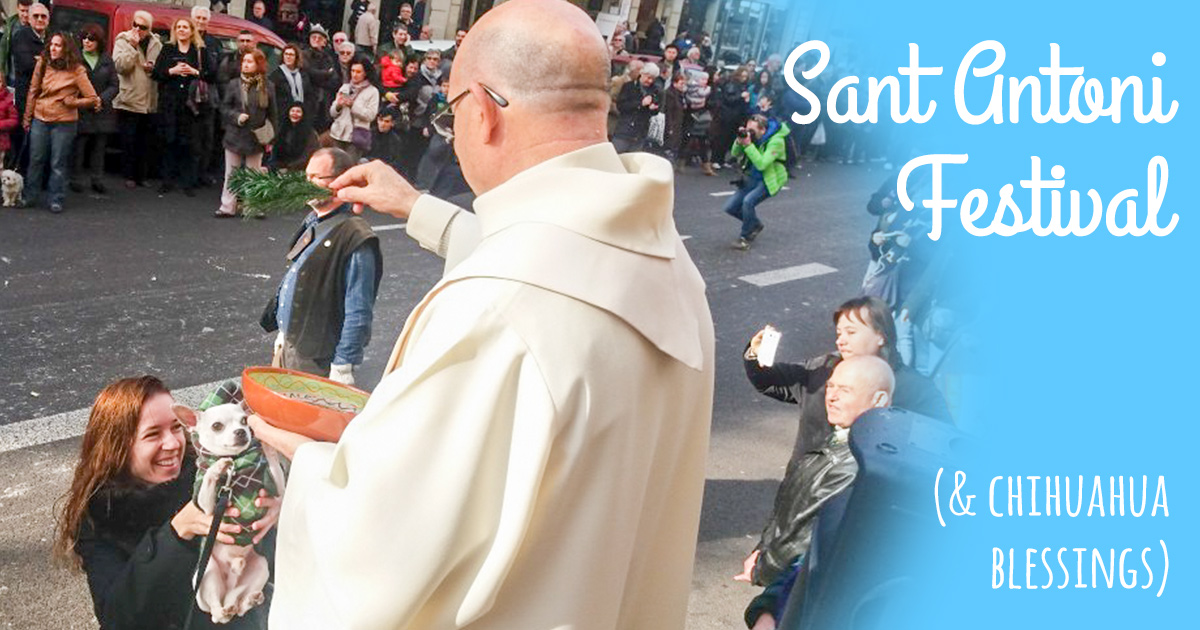 When: 17 January
Where: Sant Antoni Neighbourhood
Price: Free
The Sant Antoni Neighbourhood in Barcelona celebrates this annual festival by blessing their pets and parading
The Sant Antoni Neighbourhood is located in the Eixample district of Barcelona, by the city centre. It's name comes from the old door of the walled city, Sant Antoni Gate. This gate was right by where this neighbourhood is found today and was one of the main entry points into Medieval Barcelona.
On 17 January each year they celebrate with the Tres Tombs Parade in honour of Sant Antoni, a Patron Saint of animals as well as travellers. There are lots of activities on this day including concerts of all styles, dances and tents set up for children.
Some men and women go dressed in the Old Guard costume and protect the parade which crosses the entire neighbourhood from Universitat to Las Ramblas, the columbus monument and even as far as Plaça de Sant Jaume, well outside the neighbourhood. They march along firing from rifles into the sky, and for onlookers it's almost like travelling back in time.
By one of the neighbourhood's schools (Esvola Pía Sant Antoni), they bless animals and pets that people bring along, including dogs, cats, hamsters and birds. As mentioned, Sant Antoni is the Patron saint of animals after all! It's all fun, especially if you have children who will certain have a great time.
Do you like this post?
Join over 5000 subscribers and receive our posts delivered straight to your inbox. It's free :)
More events
Share your thoughts