Barceloneta
(Districts)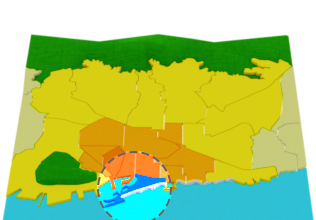 Barceloneta in 5 minutes
The neighbourhood of Barceloneta is located along the seafront. Its name literally means 'Little Barcelona' and it forms part of the Ciutat Vella district. This area was once the neighborhood for fishermen and sailors, the first to settle in the area. Even with the passing of time, Barceloneta has managed to maintain its traditional atmosphere (well, at least a little bit), but it's now more famous as a touristic and cosmopolitan area of the city. Stay in one of our monthly rentals in this popular area of Barcelona.
Video presentation of the Barceloneta neighbourhood
Why Stay Here?
The 1992 Olympic Games caused a transformation of the city's seafront, and Barceloneta was one area that was part of that process.
If you want to enjoy the classical elements of a sun, sea, and sand destination then Barceloneta is the part of Barcelona that you'll want to stay in. It has a number of bars and restaurants, in addition to one of the first beaches of the city, making it one of the most popular areas of Barcelona. This zone features residents from all kinds; retired folks, families, immigrants, and of course during the summer months, lots of tourists.
Attractions
Barcelona Aquarium
Obviously the main unmissable feature of the neighbourhood is Barceloneta beach. During the summer months, you'll probably be fighting for a spot and it can feel very overcrowded, but during the low-season it's the perfect place to take a stroll, where along the way you'll encounter various modern sculptures. If you visit during the early hours, you'll even be treated to a beautiful sunrise over the Mediterranean. Just be sure that whatever you do on the beach, you follow one rule; don't leave your belongings out-of-sight. The large crowds attract lots of potential for thieves.
The district also has four main Plazas. On Calle Maquinista there is Plaça Pompeu Gener, close to Barceloneta Market is Font del Mercat and another little further down is the Plaça del Poeta Boscà. The most emblematic plaza though, is still Plaça de la Barceloneta close to Passeig Joan de Borbó. It is here that you can admit the marvelous Parish of Sant Miquel del Port that was built all the way back in 1755.
If you want to see some remnants of the fishing village that once was, head on down to Carrer Almirall Cervera and look for the Casa dels Pescadors that has a fascinatingly been adjourned with ceramics. There is also Barcelona Aquarium, which, while not the biggest aquarium in Europe, does have the largest number of Mediterranean species on the continent.
Where to Eat

Barceloneta
There's no shortage of restaurants, cafés, and bars in Barceloneta. There's a wide selection from all kinds of cuisine, but there are three types of dishes that you'll likely find in a majority of establishments in this neighbourhood, they are Paella, seafood, and fideuá (a noodle type dish). The first recommendation is a restaurants that's simply called Barceloneta, that serves these three dishes amongst others. The quality of the product is undeniable, they always serve up great food
If you want to eat on the beach then try Wok to Walk, a delicious wok takeaway. Plant your bottom down on the sand and take in the sun's rays while you admire the warm tides slowly lapping at your feet.
Everyone loves a good hamburger... Or a veggieburger if you're that way inclined. One thing is for sure, you'll all love MakaMaka Beach Burger Café on Passeig de Joan de Borbó. They have burger and non burger dishes of all kinds and the ambiance is really trendy.
Nightlife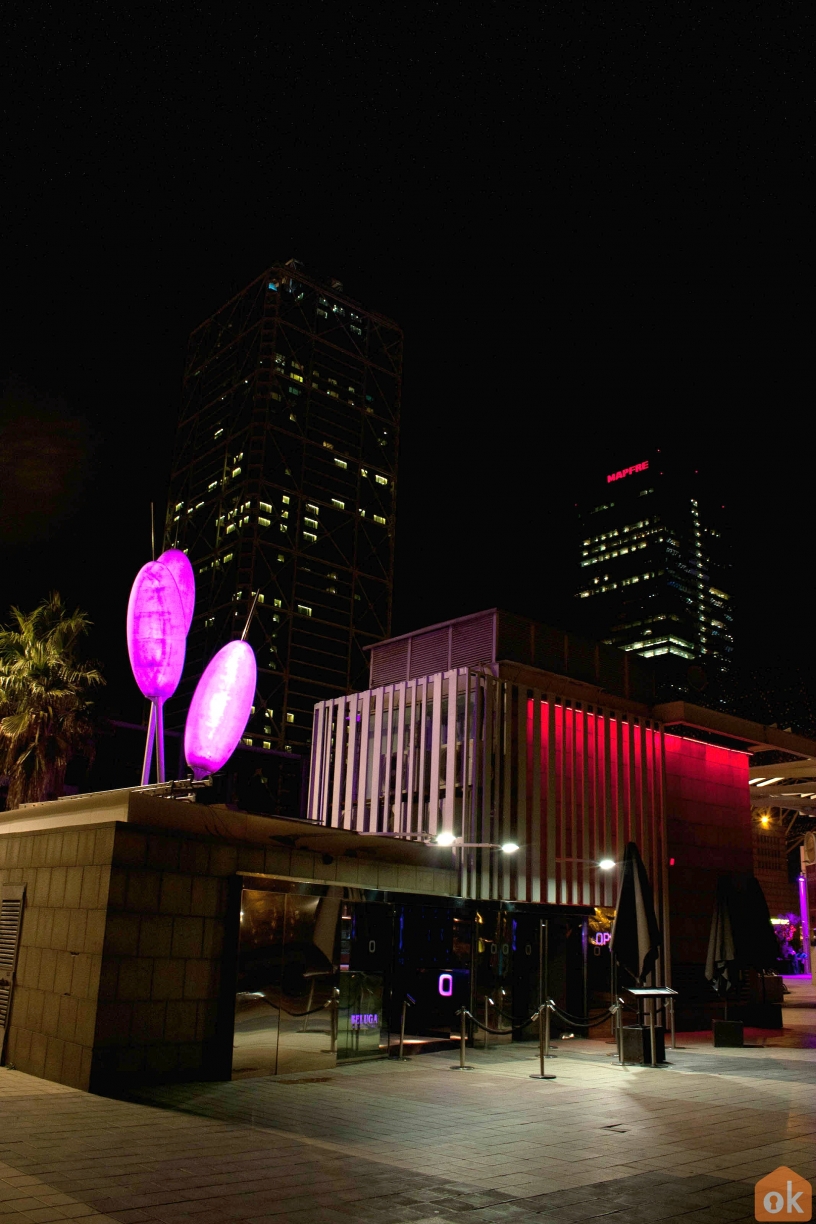 Shoko Barceloneta, Barcellona
Barceloneta is one of the most lively areas at night. If you're here during the summer and you're getting flustered with all that hot weather, then make a note to visit IceBarcelona. The concept is rather simple, it's a bar. Made of ice. You'll have 45 minutes and all the winter clothing is taken care of. It certainly makes for an original and fun experience.
Shôko is a very elegant club lounge by the seafront, where you can first dine out and then afterwards go dancing.
Club Catwalk is a nightclub where you can dance till the early morn'. There are 3 styles to choose from; House music in the 'Main Room', and R&B and funk in the 'Sky Room'. The rooftop terrace gives you a chance to chill out a bit or chat more peacefully with someone you have just met, it has some lovely views over the sea.
Shopping

Maremagnum
If you like locally sourced products on offer at marketplaces, then don't miss the Mercat de la Barceloneta where you can get all the fresh produce you need.
For some retail therapy, there's Maremagnum. This shopping centre has a wide variety of stores, but its strong point is fashion, featuring H&M, Zara, Mango, and more. There is also an official FC Barcelona store where you can get authentic merchandise from the team. It also has well-equipped facilities like WiFi, parking, and a chillout spot. The perfect place for an evening of shopping!
Getting Around

L4 - The Yellow Line
Getting to and from Barceloneta is simple, and because the area is so small it's hard to get lost.
The neighbourhood is served by one Metro station, Barceloneta on L4.
There are also buses that pass through the neighbourhood and it's common to find taxis passing by around the north border of the area.
Other images
Attractions in Barceloneta
Sant Sebastià

Sant Sebastia is one of the oldest and largest beaches in Barcelona.

Barceloneta

Barceloneta beach is one of the most popular beaches in Barcelona.

Lost & Found Market

The ideal place for lovers of vintage products and oddities.
Do you like this post?
Join over 5000 subscribers and receive our posts delivered straight to your inbox. It's free :)
Share your thoughts
Select the area and discover the benefits of staying there




























Related articles
Tired of reading about Barcelona? Find an apartment and stay there!