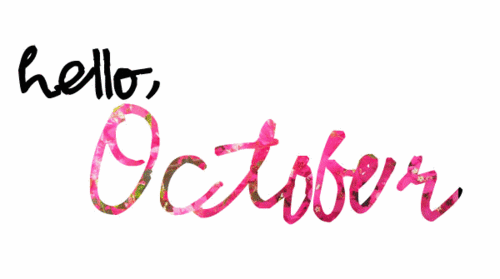 Hello October!
Are you ready? Fairs and conventions of all kinds, activities for the whole family, events for the geeks, races, concerts... it just doesn't end! With these events you'll find it easy to have a great time in Autumn in the Catalan capital.
Oktoberfest
Do you want to experience in person the Oktoberfest - German beer festival par excellence - but you can't go to Munich? Don't worry! Over the past few years Barcelona has had its own version of this event at Fira Montjuïc, which returns once again! Sample the finest German beers and tradition dishes. If you're going as a group remember to book a table!
Barcelona Erotic Show 2016
To make those chilly October nights turn hot there's only one event. Are you ready for the Barcelona Erotic Show? This convention is dedicated to all things sexual, erotic, and adult. Do you dare to attend?
Tattoo Expo
Skin is the canvas and Barcelona is the art gallery! Another of the most anticipated alternative events is the Tattoo Expo, in which hundreds of artists gather to show all their tattoo art. Workshops, live tattoo demonstrations, and endless surprises!
Barcelona Games World 2016
Do not miss any event this month! Barcelona will have its own big event called Barcelona Games World 2016. Get ready for huge gaming competitions and the chance to try all the latest and upcoming releases in the industry! From 6 - 9 October with Games Party, Games Pro, Games Expo and Games Arena.
Barcelona Meeting Point
Do you want to know the latest trends in the real estate industry? Barcelona Meeting Point (BMP) is your must-see!
Eurosteamcon Barcelona
Yes, October is full of curious events and this is one of our favourites! If you're a sucker for stories about time travel and Victorian era sci-fi, and are up for a spot of tea, ol' chap; then stop by the international Steampunk Convention! Steam-what? If you want to learn more click here or go directly to the convention... It's just 3 euros!
Barcelona Manga Convention
Geeks unite! The Salón del Manga (or Barcelona Manga Convention) is the event of the month for fans of Japanese culture. Dedicated to comics, mangas, animes, videogames, and more. You can also have fun watching people cosplay as your favourite characters, discover the latest hits, meet famous authors and illustrators, and sing Karaoke!! It's the best culture from the land of the rising sun!
Salón Náutico
All aboard! Barcelona's Salon Náutico sets sail, full of treasures including expositions, workshops, amazing water-sports (Flyboarding, surfing, wakeboard...), and the change to drive boats moored at the dock. Are you ready, matey?
Primavera Club
What? We've not mentioned any music festival yet? But there's always a music festival! October is no different with Primavera Club, which as the name suggests is related to the internationally famous Primavera Sound festival. You can enjoy emerging groups and indie acts in famous venues across the city. There are 37 concerts to choose from!
Brunch In The City
Piknic Electronik is over, but don't worry - you won't be left without your "Electronik Sunday". In autumn you can find Brunch in the City at Poble Espanyol. The formula is the same: music, food, flea markets, clubbers, activities and workshops for the whole family, plus the best DJs from the national and international scene.
48º Voll-Damm Barcelona Jazz Festival
If you want more music, then October going to give you everything. The 48th Voll-Damm Barcelona Jazz Festival makes its return. Like Jazz? Then you can not miss this Festival. Daymé Arocena, Barbara Hendricks, Andrea Motis, Michael Nyman, Christian Scott and Los Van Van are among the big names of this edition.
Festival Orgànic 2016
October is the ideal month to start your journey to wellness... How? Come visit Festival Orgànic 2016. At Festival Orgànic you'll find activities such as meditation, yoga, discussions, dance sessions, showrooms of natural products and show-cooking. It's important to take care of yourself and maintain a healthy lifestyle! The event is being held on the 15th and 16th of this month.
Festival de Cine de Sietges
Like fantasy and horror movies? Then surely you'll know this festival - the first fantasy film festival in the world - which this year reaches its 49th edition. You can enjoy numerous fantasy and horror film screenings from around the world in addition to award ceremonies, exhibitions, meetings with famous directors and actors, and participate in the classic Zombie Walk where you can act as an undead to unleash panic across the streets of Sitges! The Sitges Film Festival awaits you from the 7 - 16 October in Sitges.
Annual Neighbourhood Festivals
Not a month goes by without a major annual festival going on in one of Barcelona's many neighbourhoods. During October, the major annual neighbourhood celebrations take place in Barceloneta, Les Rambles, Les Corts, Hostafrancs, and Eixample Esquerre. Take a look at our guide to the "Festes Majors" and never miss one again!
Halloween! I mean... La Castanyada!
Catalan culture celebrates the night of the witches and day of the dead on the 31st October and 1st November. Here it's known as the Castanyada and to be honest has very little to do with Halloween at at all. Although you can still see Halloween being celebrated amongst the costumes in various clubs and bars around the city, it's not part of the local culture and people at home are usually celebrating something else! Maybe you'd like to learn what goes on behind closed doors in Catalonia on this special day and why? Or perhaps you still want to celebrate Halloween in Barcelona, in which case you can find some activities too. It's all in this article!
How about that? Isn't October a really cool time to go out and have fun in Barcelona instead of staying at home? No need to delay, you can already start planning your month with all this info! If you want to stay up to date with what's going on in the city then you can follow us on Facebook, Twitter, Google +, and Instagram!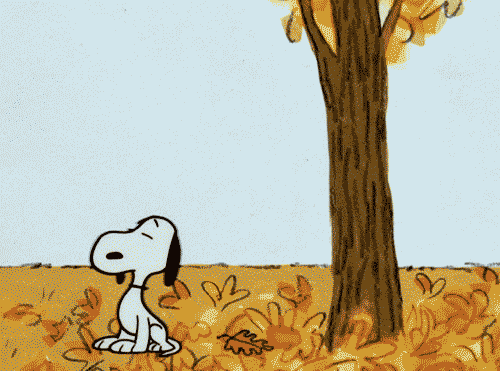 If Snoopy can have this much fun in October, so can you!