Places of respite that are supposed to be places of respite. Barcelona has its fair share of these like Park Güell, Parc de la Ciutadella, even the Sagrada familia. They're meant to be peaceful places, and while they're all without a doubt lovely, if you're seeking a contemplative moment for yourself, or some photos of your holidays away from the crowds well that calls from something different.
For the romantics
What you're looking for are places like Parc Laberint d'Horta or the gardens of the Palacio de les Heures that have history behind them.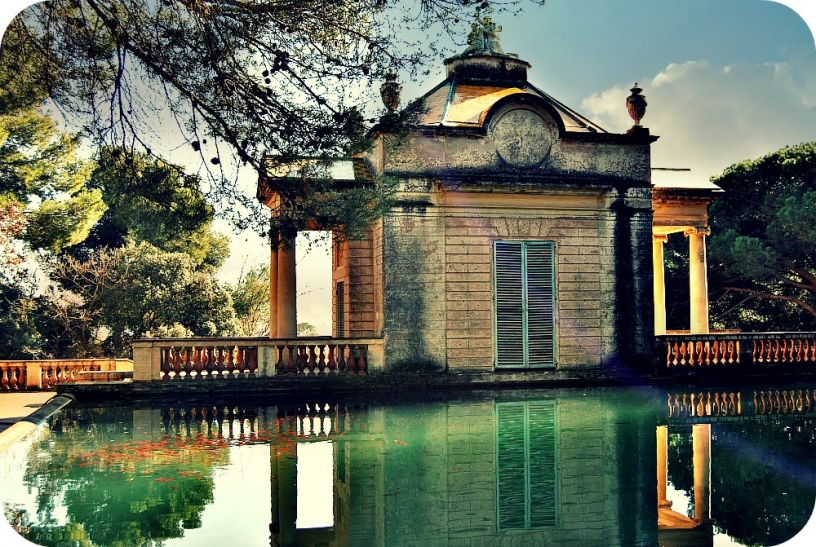 Pond at Pacrc Laberint d'Horta
Both parks are a journey through time, in mountainous but flat areas preserved as if they come straight from the 19th century romantic era, they're both garden parks to mansions where incredible attention to detail was used during the creation of these areas.
Another interesting location is at Torre Girona, while the building was made in the same era, it is now the headquarters of the Mare Nostrum Super Computer, an unmissable unexampled blend between old and modern eras. The first owner, Manuel Girona, would probably not even be able to contemplate that his home would one day house one of the worlds most powerful computers, to assist human genome research, astrophysical simulations, forecasts, and the development of new medicine. Could you imagine trying to explain that to him?
Palacio de Heures
Some places have to be looked for, because they're well hidden. Take for example the modern gardens of Hotel Petit Palace Opera, a contrast to the neo-gothic style hostel it lays behind. The charming lighting at night is more than enough reason to visit and woo a loved one. It's quite secret from the public too, great if you want time to yourself amongst the trees...
There are also parks with some sort of curious fact, for example, did you know that Parc de Cervantes specializes only in roses? Well on top of that, it hosts a very important international roses contest.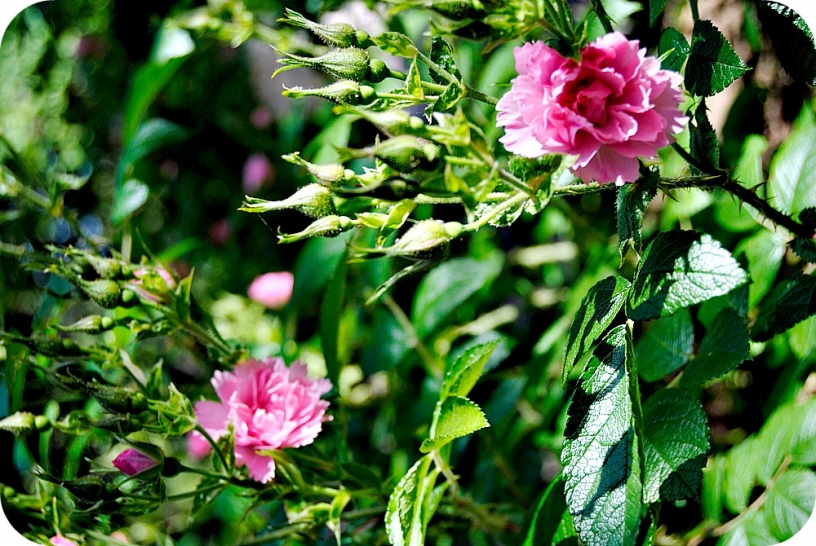 Flower in the Parc de Heures
For the more modern
Barcelona also is a city that grows and adapts to changing time, which is why in addition to new buildings there are also new modern parks. The Parc del Centre del Poblenou, designed by Jean Nouvel, is a good example because in the same space it combines modernity, design and tranquility.
There are plenty of others too, like in residential neighbourhoods such as Nou Barris; a goldmine for modern parks. It has public and cultural spaces (in places like a former premises of a mental health hospital). There's also some in, Diagonal Mar, the main park there was designed by Enric Miralles and is considered to be the second largest in Barcelona... And massive slides can be found there! Massive slides, people! Massive slides!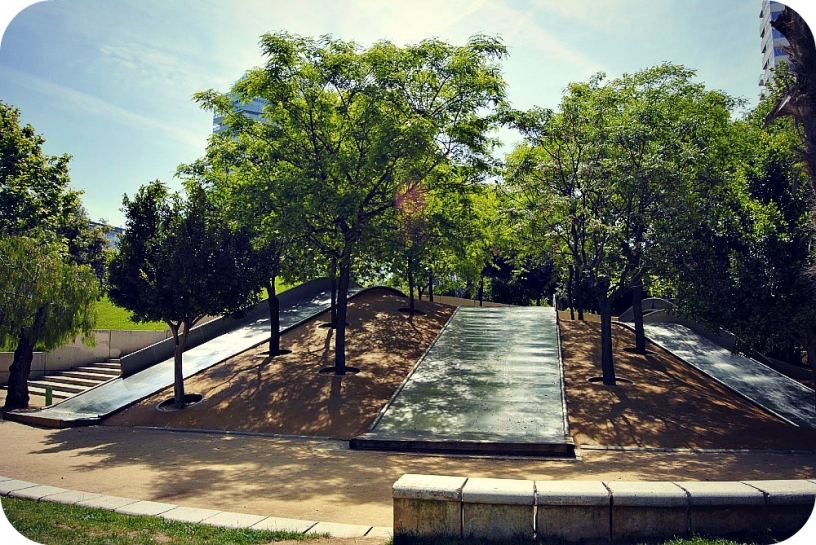 Diagonal Mar Parl
Nature lovers
One thing we always forget is that Barcelona is among mountains and hills. For nature near Barcelona, Collserola is enough to last you a lifetime, it's a protected nature park that's simple enough to reach from the city and they also organize tours of the zone. It's a great place to bring your dog. If you want some more bature within the official borders of the city, then there's an endless choice of parks like Guinardó, Carmel, Putget, Turo de la Rovira, Montjuïc, Peira Turo, Creueta Coll...
Also within the borders and worth a mention in its own right is Parc del Castell l'Oreneta it's the closest thing to a full-blown forest that you can get in Barcelona, and the ruins of the Castle only serve to add to the magic of this hidden gem. If that's not magical enough for you, then there are pony rides and a mini steam train... Pretty darn magical now, eh?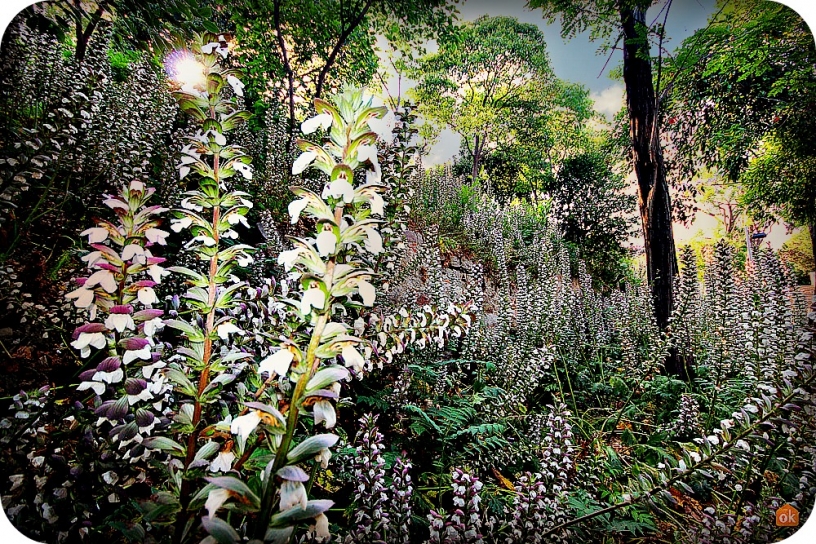 Flowers around Montjuïc
If you need some sort of conclusion to round this all up, then remember: Barcelona has endless places to get in touch with nature without even leaving the city, and if you do decide to leave the city, you won't have to even go barely a mile away to find one of the best natural parks in Spain. All you need is to be willing to go where no visitor has gone and discover scenes never before seen through the eyes of the millions of other visitors in Barcelona... For more peaceful places in Barcelona, visit the uptown zone of the city
Map
More images
Other images