Apartments close to all of the Barcelona Carnival Parades
Apart from the grand celebrations in the city centre, each district has its own parade on the 14th February, making for an interesting Valentine's day in Barcelona. Depending on where you stay in Barcelona for the carnival, there is a parade for you! Here are the apartments we have available nearby.
Ciutat Vella: Carnavalassu - The Rellogte Apartment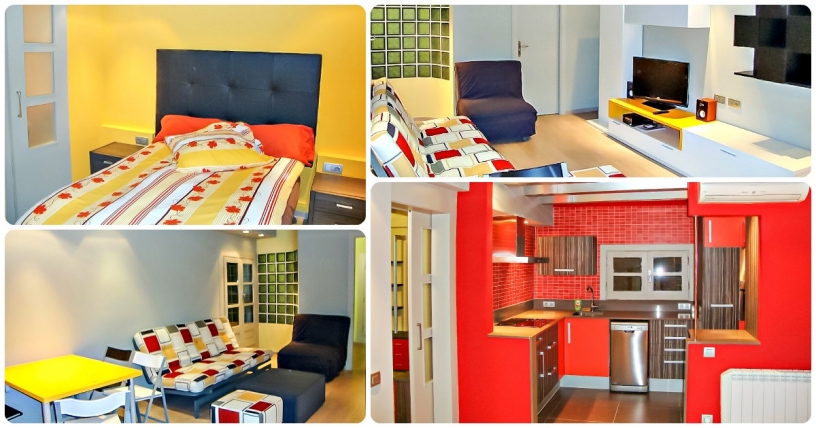 Design central apartment for a stylish stay
At 77 m2, this is one of the larger apartments in the city centre and it's just a short walk from the Carnavalassu parade at Plaça de la Mercè! Up to 5 people can stay here with its 2 modern bathrooms, laundry room, well-equipped kitchen and free Wifi, air conditioning, and heating.
Eixample: Rua de l'Esquerra de L'Eixample - The Provença Gracia III Apartment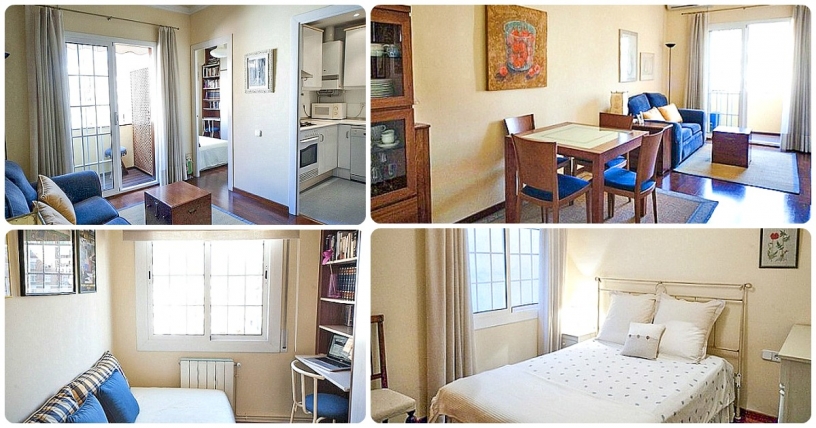 Fully equipped and ready to go!
With a double bedroom and single bedroom, this is ideal with partners with their first child or couples. It's close to Compte Urgell 145, where the Rua de l'Esquerra de L'Eixample starts! Free WiFi, Air conditioning and central heating are all included in the price, not to mention the kitchen with dishwasher and washing machine!
Les Corts and Sants - Montjuïc: Rua de Les Corts and Gran Rua de Carnival de Sants - The Corts Camp Nou 2-2 Apartment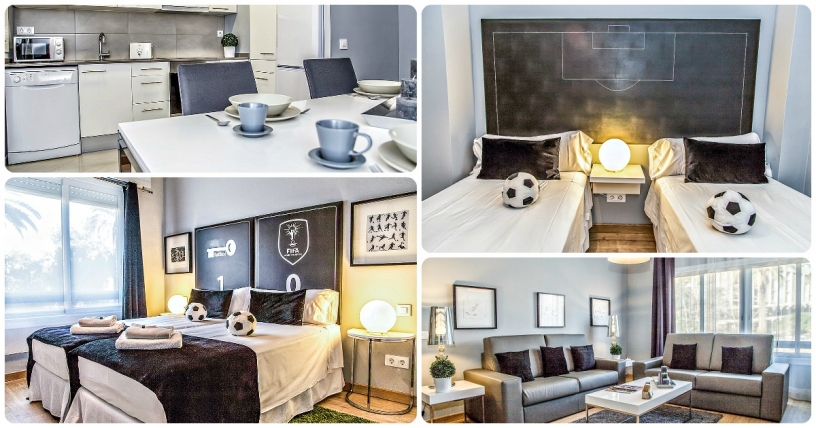 Elegant apartment near two parades!
Two parades for the price of one! The Les Corts one takes place in the Jardins de Barcadi, right in front of the apartment. You could enjoy it by looking out of the window! The Sants parade is always a blast and it starts where Rambla Badal meets Carrer de Sants, that's a short walk away. All ideal for football fans because it's right by Camp Nou! With 6 single beds and a double, you can visit with your friends or as a large family.
Gràcia: Rua Carnaval Vil·la de Gràcia- The Llibertat Progrés Apartment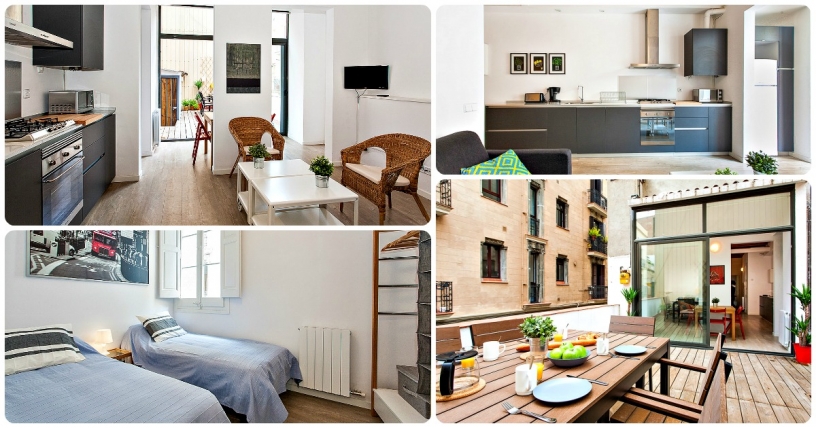 Stunning wooden deck terrace in the gorgeous Gracia district
Gràcia is generally a peaceful district but it's nothing but celebrations at the Jardinets de Gràcia for this carnival parade! The apartment features a wonderful terrace with beautiful wooden decking and two inviting twin bedrooms. It's fully equipped and completely modernized.
Sant Andreu and Sant Martí: Rua de Navas and Rua Carnaval Sant Martí- The Meridiana Glories Apartment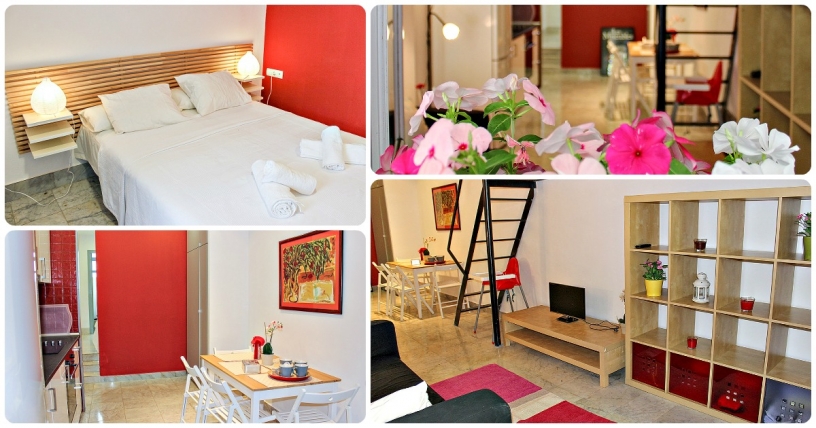 Cosy with a private terrace, for an authentic taste of Barcelona
Sant Andreu is a strong community, giving the most authentic insight into the local's way for life. Their parade leaves from the Octavia Paz School on Carrer Mallorca on the 13th instead of the 14th. Otherwise, for one of the biggest and best parades, you cannot go wrong with Sant Martí's one! The apartment is in the vicinity of both! It has a double bedroom and a cosy upper double bedroom. All the extras like heating, air-conditioning, and wifi are included. There's even a small private terrace.
Accommodation near the central events
From the starting parade with traditional 17th/18th century fireworks, to the Ball of Rodolí, a masked ball with a live orchestra; the majority of carnival events this year are at Plaça Comercial in front of the Born Cultural Centre! We have the perfect apartments just minutes away!
The Born Picasso Apartment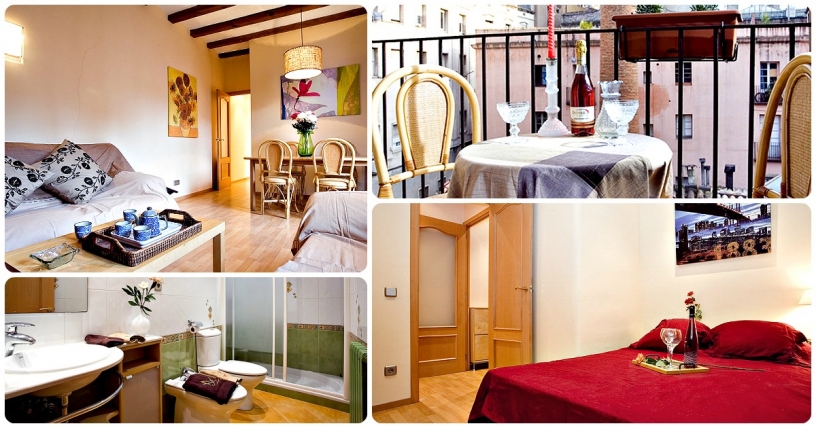 Modern and rustic at the same time!
Here you'll be the closest possible to Plaça Comercial, and the apartment exudes a fantastic blend of rustic and modern sophistication, for up to 8 inhabitants. WiFi, central heating, air-conditioning, and a fully-equipped kitchen right down to the washing machine and dishwasher. It's everything you ever wanted from an apartment in Barcelona!
The Argenter Born Apartment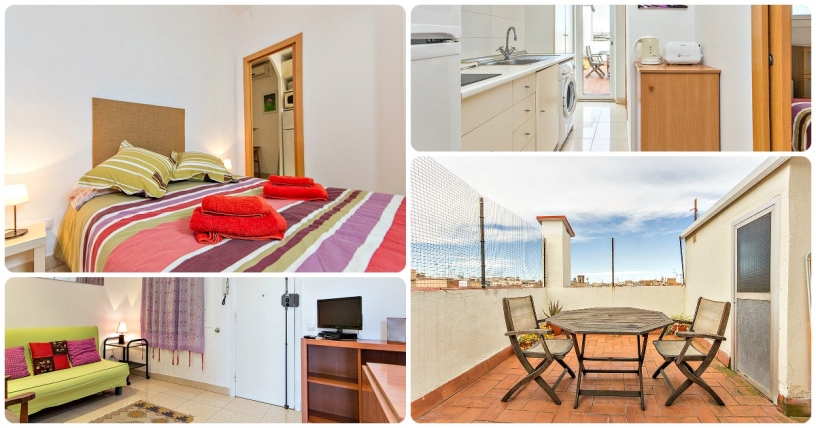 Central apartment with terrace.
Want to stay in an apartment that has its own furnished terrace right in the heart of the city? You needn't look much further than this rental! It's on the 6th floor with elevator access.
The Esquirol Apartment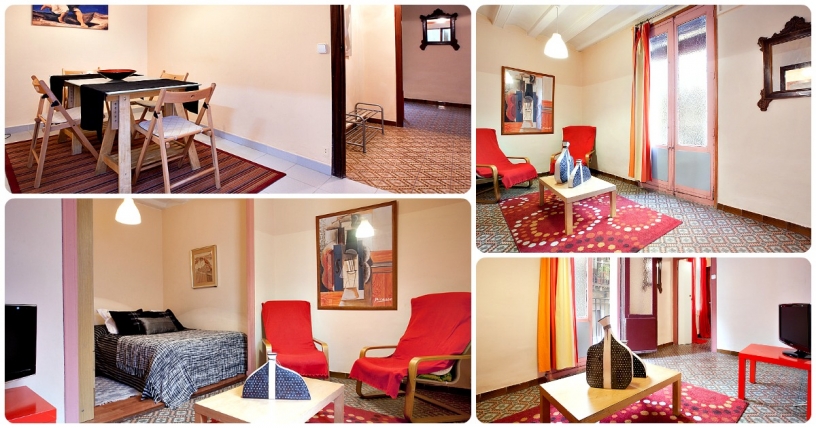 The perfect carnival escape for couples
If you and your partner want a great place to stay in Barcelona, here is the answer to your prayers. This apartment has everything you need. A bathroom with a bathtub, heating to keep warm during February nights, and all the essentials for a comfortable home in the city centre.
There is a parade for everyone in Barcelona no matter where you're staying, so whether you book one of these accommodations or not, at least now you have a list of all the starting points for the major parades for Barcelona's Carnival!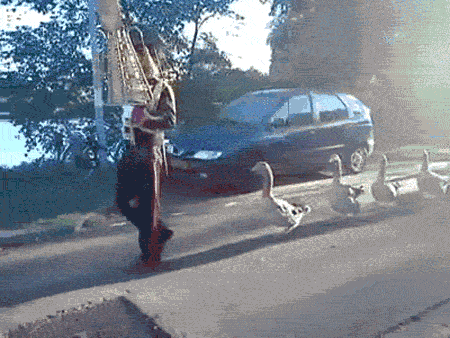 Even the ducks are loving Carnival in Barcelona!