A bit of history: Castaween
Many countries are jumping onto the bandwagon of the classic American festivity, with citizens of the world dressing up on 31st October, also known as the night of the witches (or sexy witches if you're American...). However, here in Barcelona and most of Catalonia, many people prefer to distance themselves from this and spend their time celebrating the festival rooted in local culture called the Castanyada. Household celebrations in the city are generally divided between out-right rejection of the American festival to a sort of blend between the two. The largest embrace comes from supermarkets trying to shift more products and businesses who want to take advantage of the "terror" theme that Halloween brings. If you're a fan of horror and fantasy, then being in Barcelona for Halloween is the perfect time for you to take advantage of both cultures! And we're going to explain how to do just that!
The Castanyada
The Castanyada (Chestnut Festival) is a festival with Christian origins that used to be celebrated on All-Saints day, 1st November; but today it has its place on the 31st of October and the day after is used to visit the graves of the dearly departed.
Much like Halloween, the Castanyada has origins related to the dead. The locals of the villages would help the church ring bells in honor of the dead throughout the 31st. To recover from the hard work they would feast the next day on high calorie foods, like chestnuts, sweet potatos, and cakes made from pine nuts called "panellets". The accompanying drink? A glass of sweet wine called Moscatell (Muscat).
It was in this way that these delicacies became the basis of the Chestnut festival. The bakeries prepared delicious panellets of different flavours and in the streets you will still find dozens of Castanyeras selling freshly cooked chestnuts and sweet potatoes.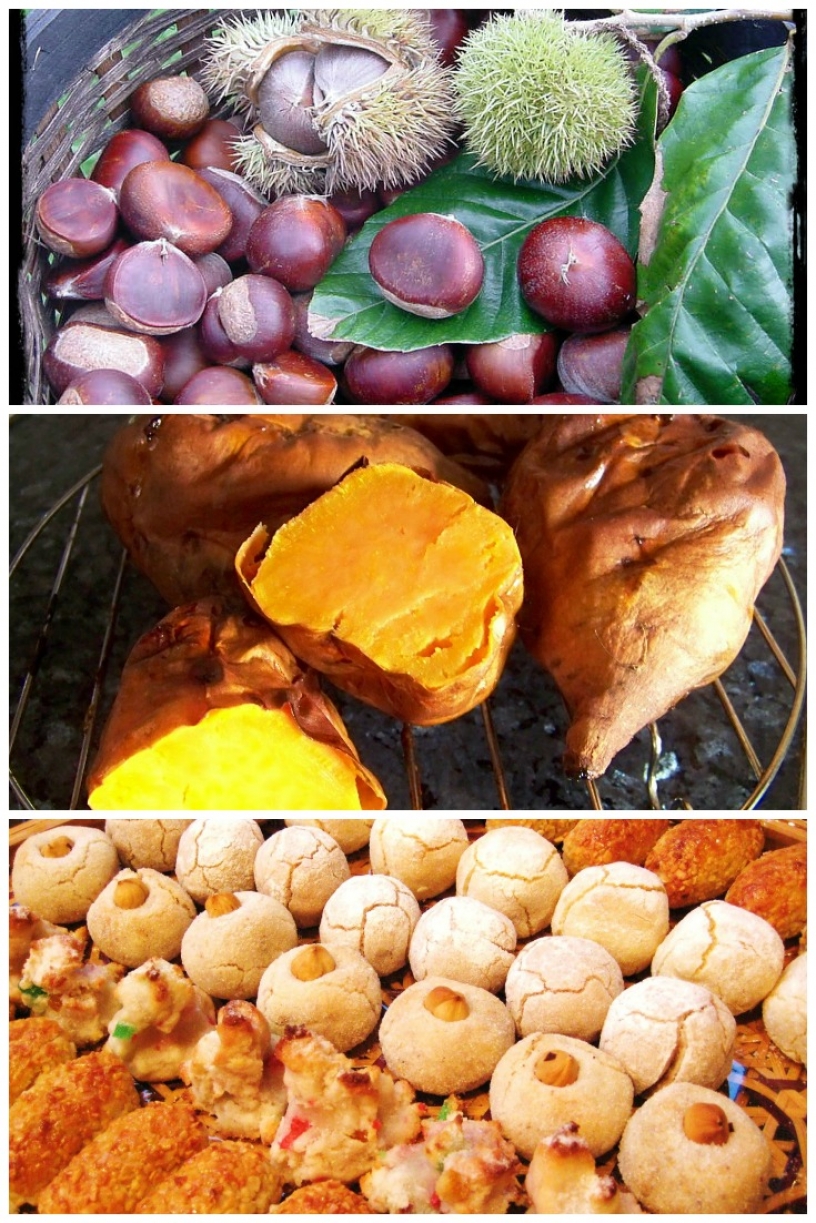 ¡Castañas, panallets y boniatos!
Halloween
Despite the fact that today Halloween is recognized as an American festivity, its origins date back to British Celts. The 1st of November, Samhain, was the start of the year for them and was said to be the time when the spirits were most active.
The Celts thought spirits of the departed returned home during this time of year, so the day before, they would go around collecting food for a big feast, in which the good spirits were encouraged to attend. Disguises were worn while collecting food to protect from evil spirits, lighting their way with lanterns carved from turnips, and it's from this that modern Halloween likely comes from.
The classic halloween colours of orange and black also come from the Celts. Orange is the colour of harvest and black is the colour of night. The black cat is also a magical animal in celtic culture.
Trick or treat!
A thrilling night in Barcelona
One Pagan origin, the other Catholic, but both can fuse perfectly and you can get the best of both worlds. The magic and costumes from the Celts and the tasty food from the Castanyada. You might even reserve November 1st to visit a cemetery, though careful how you do this as locals may be threatened by "touristification" of a day dedicated to paying respects to loved ones. Whatever you do though, you're in for a great night in Barcelona!
Here are 4 plans to celebrate a night out in Barcelona :)
2. For Fans of Horror Films
Do you like horror films? Well then you'll want to know about the legendary Phenomena Experience , which always have a special event for Halloween and this year will be no different. From 29 October and 1 November they will host PHANTASMA: Weekend of Horror in which they will screen popular films in their original language like Nightmare on Elm Street, The Exorcist, and Dracula. There will be a total of 21 films over 4 days of pure terror. Take a look at the complete programme here and then get your seats.

2. Go to a restaurant
Enigmatium: There are many restaurants that offer themed dinners for Halloween, such is the case with Enigmatium, a restaurant specialised in dinner-shows. Apart from being one of the most original it's the only restaurant that won't tell you where it is. You read correctly! You'll have to guess where it's located based on the clues you'll get once you make a reservation. Pretty intriguing, right? So, Halloween here will mean you have a fantastic night with great food and an interactive show.
La Posada Maldita: Another fun restaurant, but just outside of Barcelona, is La Posada Maldita (The Cursed Inn) in Cerdanyola del Vallès. This strongly themed horror restaurant offers the public a different evening with satisfying homemade cooking and animation with scares, screams, and laughs. It's the perfect plan for a little excursion, especially for fun-loving couples and families. You only have to call 666 569 666 to make a reservation... What could possibly go wrong?
How to get to 'La Posada Maldita'
3. Party at the disco
Obviously the clubs and bars of Barcelona offer themed fancy dress celebrations, especially in the city centre. The biggest ones are in the famous clubs like Opium and Shoko, but practically in any bar you go to there will be costumes and terror! For the most authentic experience you'd do well to walk around the streets of the Gothic Quarter... If you're brave enough.
4.For those who love to get scared
Halloween en Port Aventura is already a classic that you cannot miss. If you love theme parks and want to have a fantastic time on these dates with friends or family you can make an escape to Tarragona where you'll find Port Aventura. If you ride Shambhala, which in itself is scary enough, imagine how it will be with zombies causing terror when you get off the rollercoaster? Terrifying landscapes, a scene of fear with terrifying shows and fantastic attractions!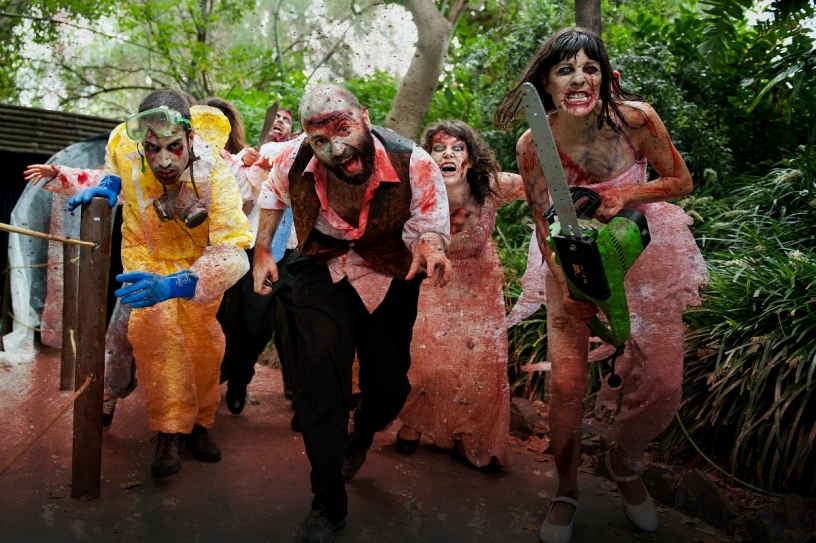 Grab your crossbow... The zombies are here.
So it begs the question, doesn't it? Castanyada, Halloween, or both? Which will you choose?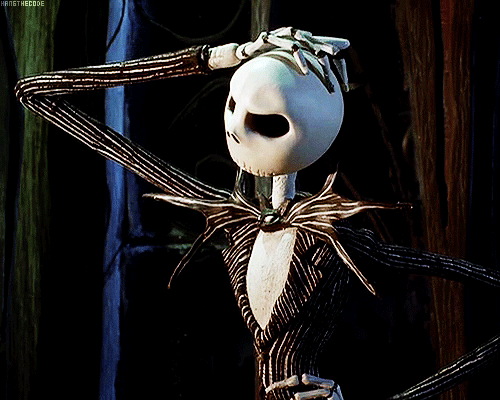 Jack is wondering what's behind the Castanyada door...