Visiting Barcelona in autumn or winter is a fantastic idea, the climate isn't stuffy nor is it notably cold until well into February. The best part though is low-season prices and avoiding the huge crowds of tourists that the summer draws.
Activities in Barcelona during autumn
1. The parks of Barcelona
Autumn is one of the finest times to visit parks, especially if you're a photographer or simply love to take photos. Sunshine is less harsh, giving a softer light and forgiving dynamic range to cameras, so you can really make the most of the autumn colours and take both great landscapes and portraits! Find the park that looks best to you in this guide to the most beautiful parks of the city or visit one of the following.
The famous Park Güell from Gaudí is just as magnificent in autumn and offers gorgeous views of the city from the comfort of its winding mosaic benches. This park magnificently combines nature and architecture and it's well worth visiting it any time of the year.
Ciutadella Park is doubtlessly one of the most beautiful in the city. This is the perfect place to have a picnic with friends and family. There is a zoo, museums, and even a lake to row around on a boat. It's a hub for artists like singers, dancers, and acrobats. Look at all the activities from the park here
Finally you can go all out romantic with Parc Laberint d'Horta, which is much less touristic than most other parks. It's a calm and tranquil site that's perfect for photos or simply just to reflect and escape the stress.
2.Get cultured at a museum
Low-season is the perfect time to visit the main museums of Barcelona as there will be hardly any queuesand they're all indoors away from the elements.
The Picasso Museum is ideal for fans of this famous artist and features more than 4000 pieces. It's the most visited museums in the city so make the most of visiting without the queues!
If you like modern art, you can visit the Museum of Contemporary Art of Barcelona, also known as MACBA, which includes temporary exhibitions of different art forms.
Another options is the Joan Miró Foundation that has more than 14,000 works. He also has public works scattered around the city for fans of surrealism to admire.
Barcelona has dozens of museums for all tastes so you're sure to find something that interests you. If you want to look for more though, we have a list of the essential museums to visit around the city.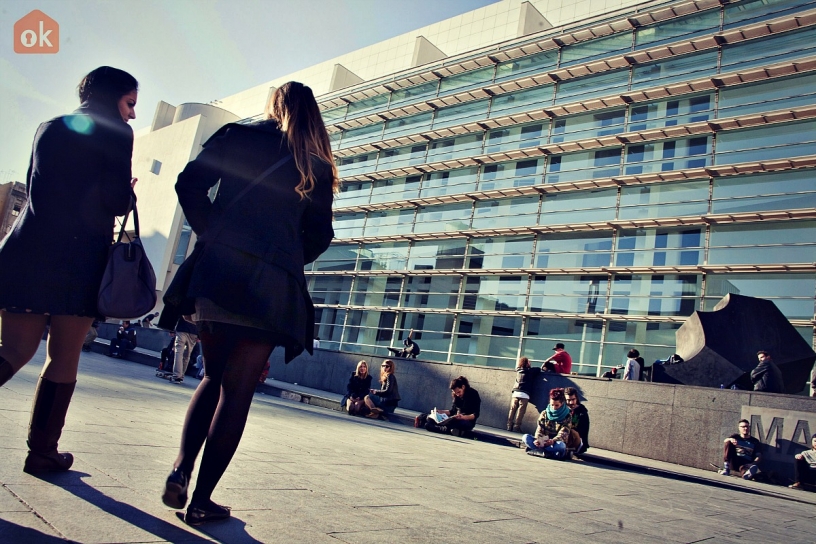 MACBA's building is stunning!
3. Sample seasonal produce at Barcelona's local markets
Chestnuts, sweet potatoes, mandarines, red pine mushrooms... Autumn is one of the best seasons for gastronomy in Catalonia. The markets fill with colour and delectable aromas that make for a spectacle for the senses. There are around 40 markets in Barcelona, so which should you choose? This most famous is La Boquería found by Las Ramblas. Sant Antoni market - undergoing renovations - is also famous for textiles in addition to the second hand book market every Sunday. Take the opportunity to taste October's specialities like panellets and chestnuts.
4. Celebrate Halloween with a scary tour of the city
Barcelona is one of the best cities to celebrate this event. The Ghost Walking Tour is a night tourbased on a book by Sylvia Lagarda-Mata. The guide accounts the mysterious and terrifying tales that have taken place in the past.
Over two hours you will learn all about witchcraft, exorcism, and ghost sightings that still roam the streets of the Gothic Quarter. The price is €11. One of many great ways to spend Halloween in Barcelona! Of course, you can do this tour all year! But you have to admit that the fall and winter, with a darker atmosphere it's much cooler!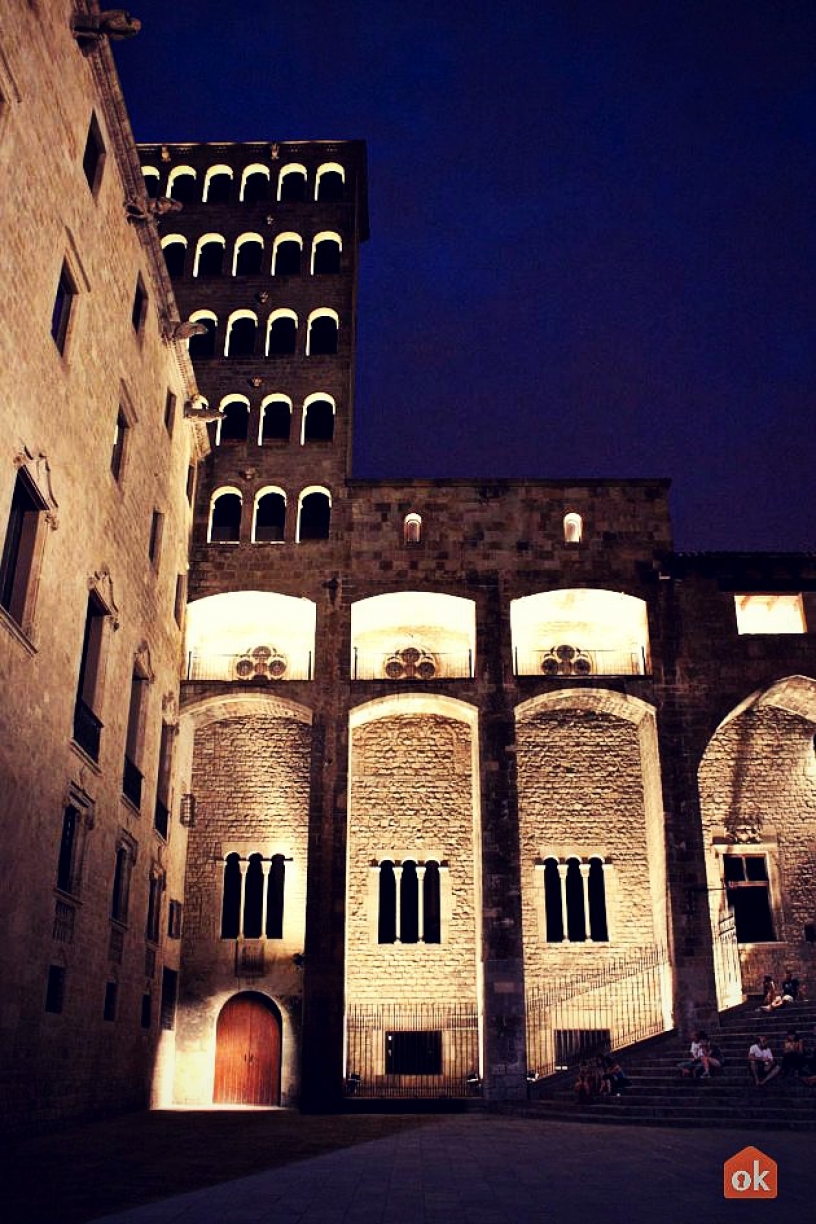 The Gothic Quarter at night is amazing
WINTER
1. Christmas shopping at the most spectacular shopping centres
Winter is practically Christmas, which can only mean presents. Thankfully, Barcelona has a large number of shopping centres where you can not only shop, but eat, snack, and even go to the movies.
One of the largest is located on Plaça d'Espanya, called Las Arenas. This shopping centre was once a bullfighting ring with a rooftop terrace that has views over the whole city. Don't forget there are is other major shopping centres, like Maremagnum at the city's port close to the Aquarium and Diagonal Mar at the end of Avinguda Diagonal.
If you want to get a taste for tradition while you should, then you can swapping the shopping centre for the Fira de Santa Llúcia a Christmas market in front of Barcelona's Cathedral. Take a look at our article on Christmas in Barcelona for more advice on how to spend these holidays in the Catalan capital.
2. Have hot chocolate with churros
If after touring the city under the winter cold you'll want to warm up, and what better way than with a hot chocolate? Spanish hot chocolate is unique, and is mostly dark and rich instead of creamy, but you can have it with a "suizo" (cream) if you want. Take a look at our list of the best places to get churros with chocolate in Barcelona, but to give you an idea the places where you get hot chocolate with churros are known as "Granjas" (literally "farms"). The city is home to many famous ones like Granja Viader and La Nena... There's even a chocolate museum!
Also you can try one of the typical Christmas sweets - Turron. There are many kinds and flavors of this, the Spanish take on nougat... But chocolate is really yummy!
Chocolate and churros. Yum!
3. Sports in the winter
Sports aren't just for the summer. After all, winter is a great time to go ice-skating as there are many rinks that can be found around the city. Recently an ice-skating rink has been erected each year in the city centre, but it's a tradition that is no longer carried on. Don't worry though, the FC Barcelona stadium has one! A large rink where hockey teams and ice-skating artists train. The price is €14 for a limited time and includes skate rental.
If you prefer to ski, then there are ski stations on the Pyrenees. The closest ones are Masella and La Molina about 2 hours by car.
4. See a show at Palau de la Música Catalana
Palau de la Música Catalana is one of the most beautiful modernist buildings in the city and offers performances and concerts of all kinds every night. One day there could be flamenco and next opera. Over Christmas the Palau hoses spectacles dedicated to the season like Gospel concerts, ballets and a New Year concert. Just take a look at their website and consult the programme.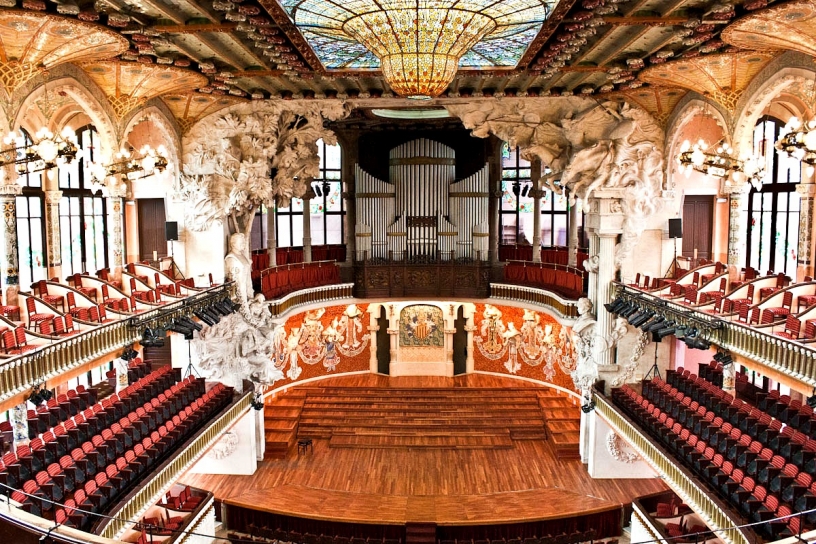 How could you not attend a concert here?
That's our list of winter and autumn activities in Barcelona. The city is worthwhile visiting even outside of winter. If you still aren't convinced, well, we also have an article with ideas for spring and summer activities in Barcelona
Discover the Catalan capital in a completely different way and, above all, enjoy yourself!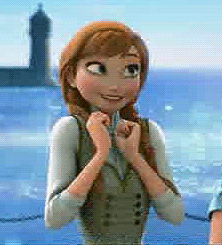 Anna is super-eager to visit Barcelona in Winter!